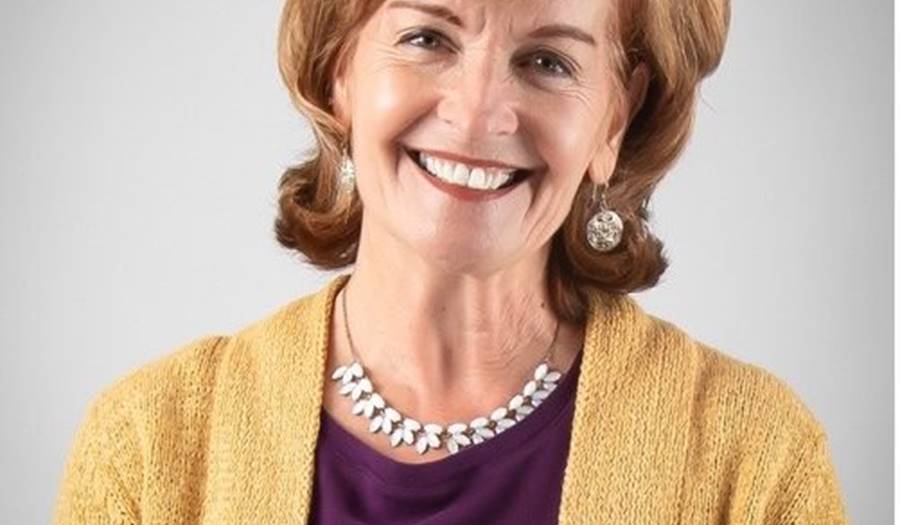 Provider Spotlight - Terry Reardon-Pollini, APRN
6/28/2021
A chance to get to know your providers
Terry Reardon-Pollini, APRN
Terry Reardon-Pollini is a Pediatric Nurse Practitioner who works in our Newburyport Office. She joined CHC in 2007.
Terry was raised on Long Island, New York with three brothers and one sister. She grew up during the wonder years and played outside all day, rode her bike everywhere, and built forts in the woods!
She was a high school gymnast and played club tennis is college. Terry received her Bachelor of Science in Nursing from Molloy College in New York. After college she obtained her Master of Science in Nursing from Boston College at age 24. She has been working as a pediatric nurse practitioner ever since.
Terry joined Children's Health Care in Spring 2007. Before working at Children's Health Care, Terry worked as a Pediatric Nurse Practitioner at Fallon Clinic in Auburn, MA and at Kaiser Permanente in Los Angeles. She also works at Exeter Hospital teaching their newborn class to future parents.
Terry married her high school sweetheart. She and her husband have two young adult sons. The three men in her life and her two Labrador Retrievers bring her joy every day. Always active, Terry became a runner as an adult. She also enjoys reading, gardening, and trail running. The hills are a great stress buster! She also enjoys skiing and hiking with her friends.
Terry and her husband Bob.
Terry and her sons, Max and Robbie.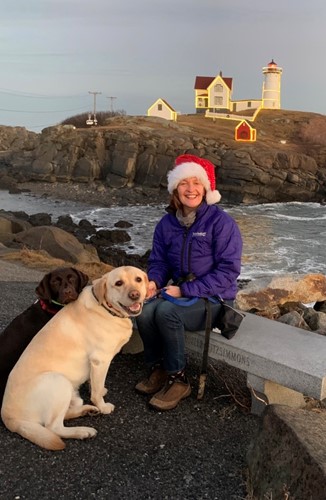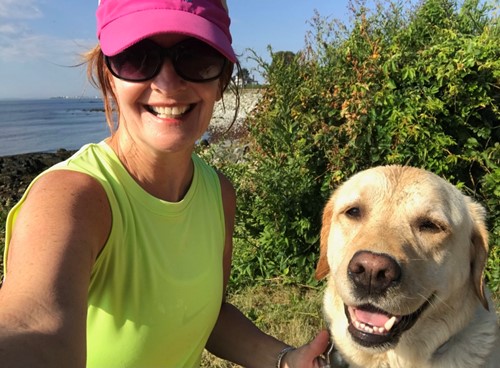 Terry and her pups on adventures throughout New England.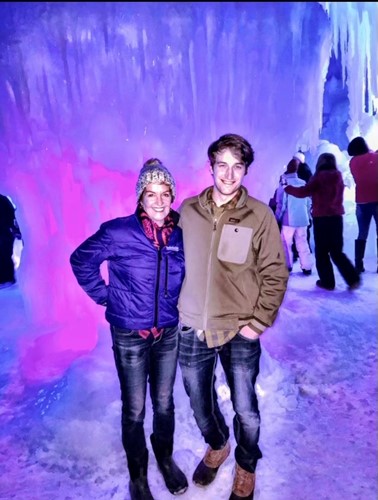 Terry and her son Robbie at the Ice Castles.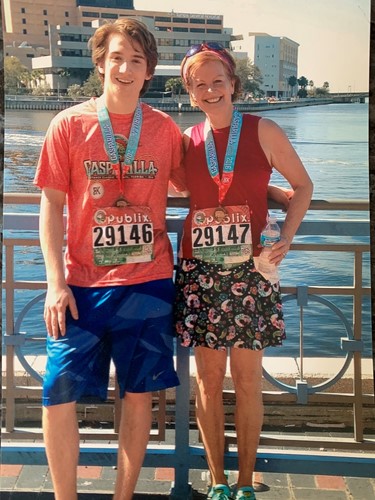 Terry and her son Max after a road race.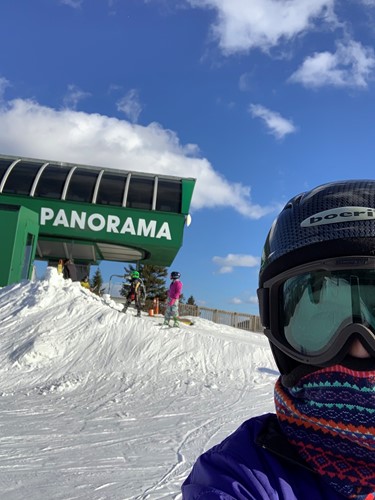 Terry enjoying a bluebird day of skiing.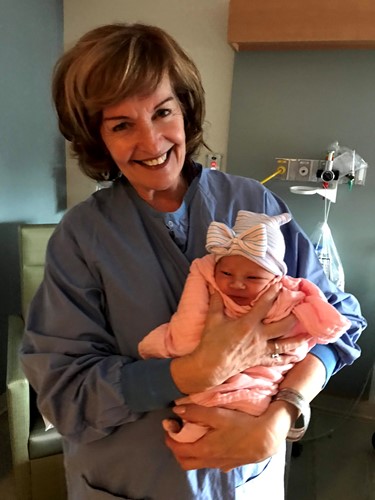 Terry and one of her newborns!
All About Terry!
What is your favorite fruit?
Berries of any type!
What music do you love?
Any music by New Order, Roxy Music, or Morrissey. I like alternative 80s and 90s music.
What is the last TV show you watched?
I don't watch TV shows, but I stream some outstanding stuff! Recently, I have enjoyed watching Offspring.
What is your favorite book?
I can't name a favorite! I enjoy historical fiction and generational sagas. Leon Uris' "Trinity, John Boyne's "The Heart's Invisible Furies," and Adriana Trigiani's "The Shoemaker;s Wife" would be in my top 10.
What is your favorite movie?
It's a Wonderful Life.
What is your Favorite Ice Cream Flavor?
Black Raspberry.
What is your favorite vacation you have taken?
I love Desenzano and Lake Garda in Italy. My husband's family comes from this region of Italy.
What did you want to be when you were a child?
I wanted to become an attorney, a pathologist, and a then a midwife.
If you could have any other job, what would it be?
I would love to be a travel writer!
Do you have any hidden or useless talents?
I am ambidextrous with writing and some sports!
What area of pediatrics are you interested in?
I am interested in Adolescent medicine and Infectious Disease.
What's the best part of CHC?
My brilliant colleagues and the lovely families!
Children's Health Care of Newburyport, Massachusetts and Haverhill, Massachusetts is a pediatric healthcare practice providing care for families across the North Shore, Merrimack Valley, southern New Hampshire, and the Seacoast regions.  The Children's Health Care team includes pediatricians and pediatric nurse practitioners who provide comprehensive pediatric health care for children, including newborns, toddlers, school aged children, adolescents, and young adults. Our child-centered and family-focused approach covers preventative and urgent care, immunizations, and specialist referrals. Our services include an on-site pediatric nutritionist, special needs care coordinator, and social workers. We also have walk-in appointments available at all of our locations for acute sick visits. Please visit chcmass.com where you will find information about our pediatric doctors, nurse practitioners, as well as our hours and services.