Provider Spotlight - Stacey Sheehan, MD
9/27/2021
A chance to get to know your providers
Stacey Sheehan, MD
Stacey Sheehan is a pediatrician who works in our Newburyport Office. She joined CHC in 1994.
Dr. Sheehan grew up in Mundelein, Illinois. She was the 5th out of 6 children. Growing up she enjoyed any outdoor activities. She had lots of pets including dogs, frogs, and salamanders. She attended and graduated from Mundelein High School. She received her Bachelor of Art degree in Philosophy from Marquette University and then attended medical school at Loyola Stritch Medical School. She completed her residency in pediatrics at the University of Chicago. She joined CHC in 1994.
Dr. Sheehan has been married to her favorite husband, Joe, for 37 years. They have four daughters together, Maureen, Margaret, Emily, and Charlie. They have added 3 sons-in-law to the family, Ryan, Dan, and Liam and 3 grandchildren, Tyler, Isabelle, and Reagan. Sadie, their golden doodle, has been a part of the family for 15 years. Sadie has been joined by three "grand-puppies" Gus Gus, Titus, and Newry.
Dr. Sheehan's family is spread out from California to London. They make efforts to see each other frequently. They enjoy hiking and cross-country skiing together. Stacey also enjoys kayaking, paddle boarding, and gardening.
Stacey and her family at Emily and Dan's wedding.
Stacey and her family in Ireland in 2019.
Stacey and her family.
Stacey and Sadie hiking.
Charlie, Emily, Maureen, and Liam hiking.
Maureen, Liam, and Isabelle cheering on the Pats.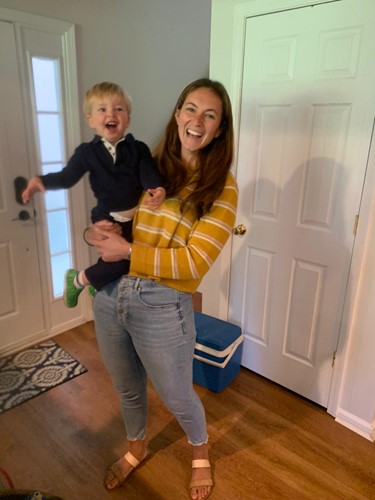 Charlie and her nephew, Tyler.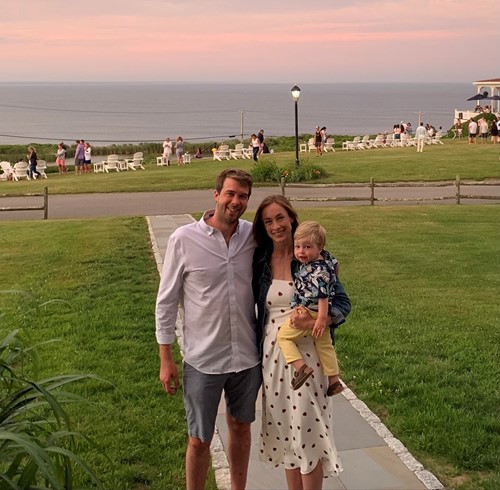 Maggie, Ryan, and Tyler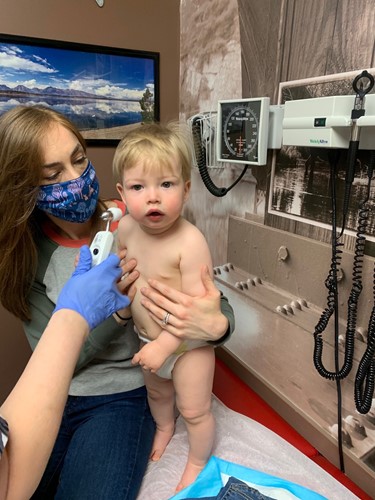 Tyler getting a check-up with Grammy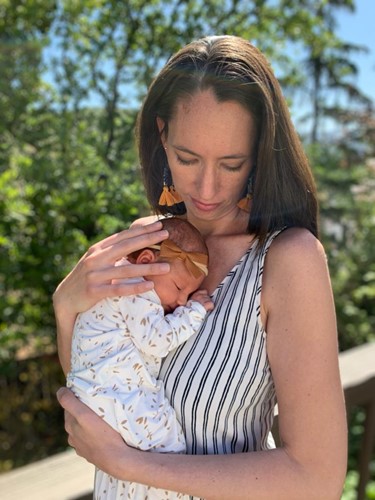 Emily and Regan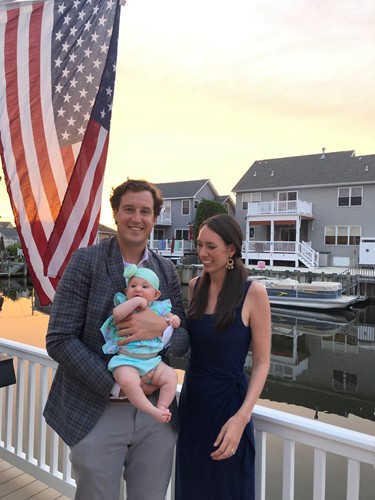 Emily, Dan, and Reagan.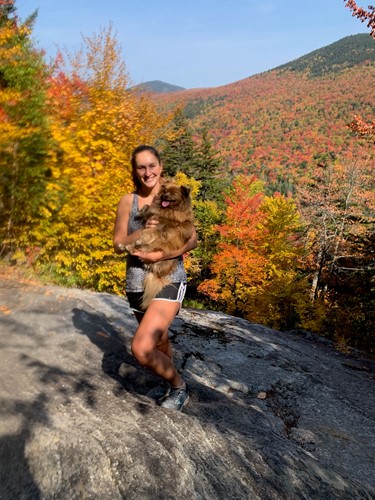 Charlie and her dog, Gus Gus.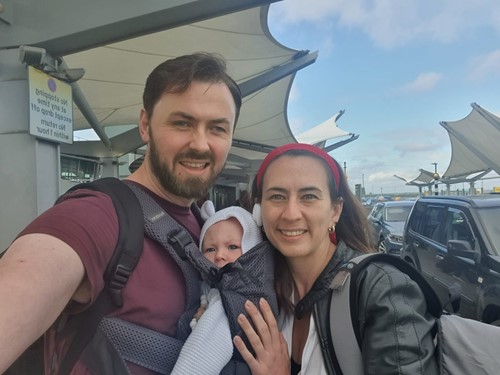 Maureen, Liam, and Isabelle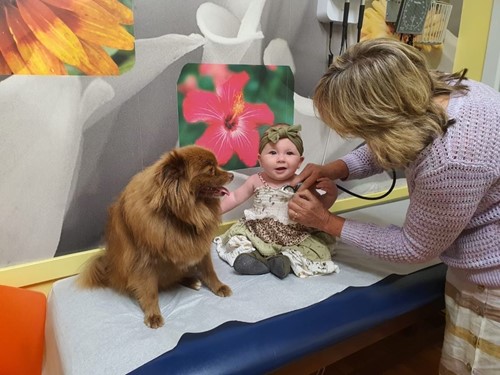 Isabelle and Gus Gus getting a check-up.
All About Dr. Sheehan
What is your favorite fruit?
Tart cherry if in a pie, otherwise I prefer vegetables.
What music do you love?
My favorite album is Hunky Dory by David Bowie.
What is the last TV show you watched?
We recently have watched Alone, A Discovery of Witches, and NFL games.
What is your favorite book?
To Kill a Mockingbird by Harper Lee.
What is your favorite movie?
It's a Wonderful Life.
What is your Favorite Ice Cream Flavor?
Coffee Heath Frozen Yogurt
What is your favorite vacation you have taken?
I loved my trip to the Soviet Union in December of 1982.
What did you want to be when you were a child?
I wanted to be a garbage man. They got to be outside and ride on a truck. My mom left out Kool-Aid on Tuesdays and cold beer on Fridays for our garbage men. When I asked why, she told me "They are very important people."
If you could have any other job, what would it be?
I would be a DJ at an independent radio station.
Do you have any hidden or useless talents?
I am double jointed in my right baby finger and right baby toe!
What area of pediatrics are you interested in?
I'm interested in everything in no particular order.
What's the best part of CHC?
A perfect day is when I see a newborn and a college aged patient and everything in between.
Children's Health Care of Newburyport, Massachusetts and Haverhill, Massachusetts is a pediatric healthcare practice providing care for families across the North Shore, Merrimack Valley, southern New Hampshire, and the Seacoast regions.  The Children's Health Care team includes pediatricians and pediatric nurse practitioners who provide comprehensive pediatric health care for children, including newborns, toddlers, school aged children, adolescents, and young adults. Our child-centered and family-focused approach covers preventative and urgent care, immunizations, and specialist referrals. Our services include an on-site pediatric nutritionist, special needs care coordinator, and social workers. We also have walk-in appointments available at all of our locations for acute sick visits. Please visit chcmass.com where you will find information about our pediatric doctors, nurse practitioners, as well as our hours and services.