Provider Spotlight - Nicole Dilando, CPNP
4/26/2021
A chance to get to know your providers
Nicole DiLando, CPNP
Nicole DiLando is a Pediatric Nurse Practitioner who works in both our Newburyport and Haverhill Offices. She joined CHC in 2018.
Nikki grew up in Chelmsford, MA with her parents and older sister. Nikki loved to dance growing up. She was a competitive dancer for most of her life and continued dancing in college. She even started the first ever dance showcase at Saint Anselm College which continues to be an annual performance.
When she wasn't dancing at St. A's, she was studying for her nursing degree. After college, Niki worked as a critical care nurse for several years before pursuing her master's degree at Boston College in the Pediatric Nurse Practitioner program. Nikki had a clinical rotation here at CHC. She was partnered with Jen Pollard in our Newburyport upper level office. She fell in love with the patients, the staff, and the dedication of the providers to providing the best care possible. She joked it was her "dream job". Her dream job came true when Nikki joined the CHC team in 2018. In her spare time, she loves to spend time with her family and friends, read, cook, and attend boxing classes. Her niece was born last year. She loves spending time playing with her and watching her become a toddler!
Nikki, accompanied by her father and stepmother, graduating from Boston College.
Nikki's family at her father and stepmother's wedding.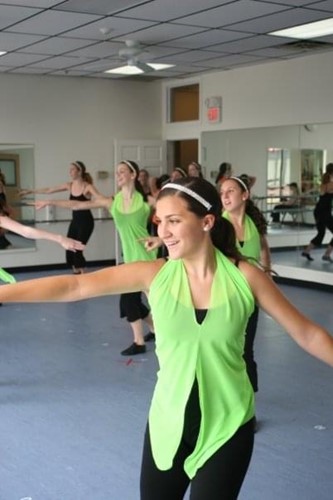 Nikki was a competitive dancer while growing up and during college.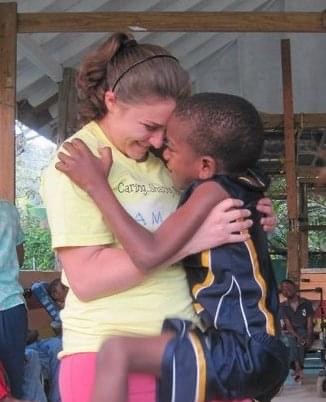 Nikki traveled to Jamaica on a medical mission trip.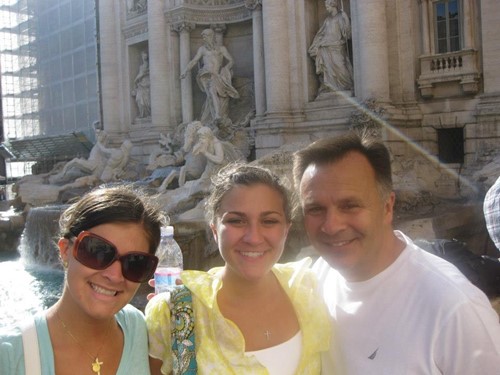 Nikki and her family in Italy at the Trevi fountain.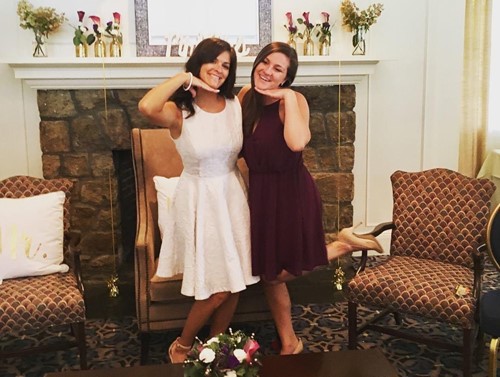 Nikki grew up with an older sister. They remain very close to each other.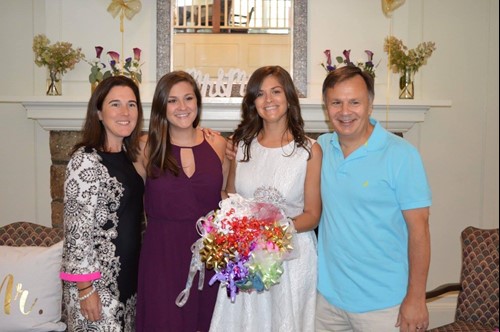 Nikki, her sister, her stepmother and father at her sister's wedding shower.
All About Nikki!
What is your favorite fruit?
Watermelon
What music do you love?
Country! Lately I've been listening to Disney Spotify in the morning. It is a great way to start my day on a happy note.
What is the last TV show you watched?
New Girl
What is your favorite book?
So many! I enjoy books by Atul Gawande and Malcolm Gladwell, but my long-standing favorite is the Harry Potter series.
What is your favorite movie?
Beauty and the Beast, both the live action and animated versions.
What is your Favorite Ice Cream Flavor?
Chocolate chip with LOTS of rainbow sprinkles.
What is your favorite vacation you have taken?
Italy! I've been to Italy twice and stayed mostly in Rome. I saw so many fascinating places and the food, especially the gelato, was amazing!
What did you want to be when you were a child?
I wanted to be a physical therapist my entire life. I even wrote it in my 4th grade yearbook. I looked at colleges with the hope I would study physical therapy. I changed my mind at the last minute when I had the opportunity to work at Children's Hospital Boston as an intern at the end of high school. I was so humbled by the resiliency of the children and the strength and compassion of the nurses that cared for them. I then decided to become a nurse.
If you could have any other job, what would it be?
Dancing at Disney or maybe being a Disney Princess!
Do you have any hidden or useless talents?
I can wiggle my ears!
What area of pediatrics are you interested in?
I lost my mom as an older teen and I really enjoy being able to connect with children and teens who might be going through a challenging or difficult time and help them to navigate it in a positive and healthy way.
What's the best part of CHC?
The staff and watching patients and their family grow!
Children's Health Care of Newburyport, Massachusetts and Haverhill, Massachusetts is a pediatric healthcare practice providing care for families across the North Shore, Merrimack Valley, southern New Hampshire, and the Seacoast regions.  The Children's Health Care team includes pediatricians and pediatric nurse practitioners who provide comprehensive pediatric health care for children, including newborns, toddlers, school aged children, adolescents, and young adults. Our child-centered and family-focused approach covers preventative and urgent care, immunizations, and specialist referrals. Our services include an on-site pediatric nutritionist, special needs care coordinator, and social workers. We also have walk-in appointments available at all of our locations for acute sick visits. Please visit chcmass.com where you will find information about our pediatric doctors, nurse practitioners, as well as our hours and services.