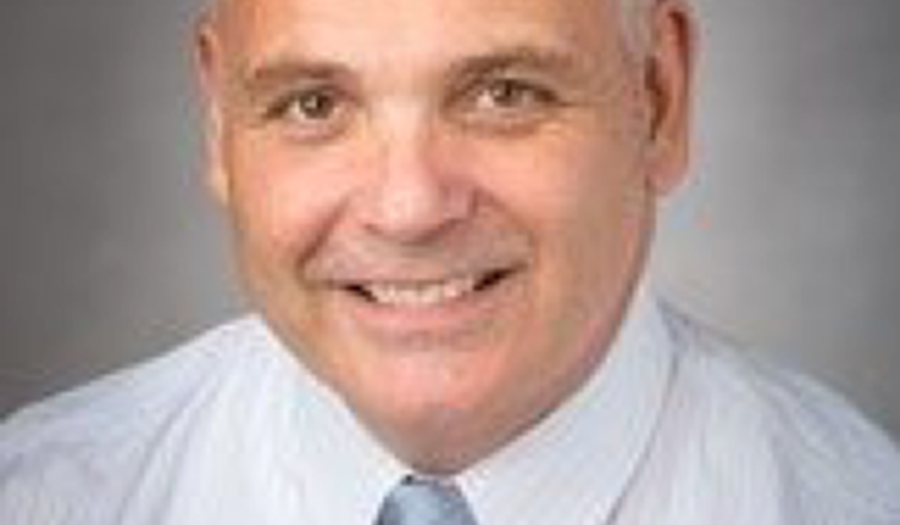 Provider Spotlight - Lars Lundgren, MD
12/28/2020
A chance to get to know your providers
Lars Lundgren, MD
Lars Lundgren is a Pediatrician who works in our Newburyport Office. He joined CHC in 1992.
Lars Lundgren grew up outside of Stockholm, Sweden. He completed high school at Djursholms Samskola. During his high school years, he worked in health care starting as a bathing assistant and then a nurse's aid in a private hospital. While there, he briefly cared for Agnetha Faltskog from ABBA! He also worked as an LPN in a pediatric emergency room. After high school, he worked for a year in hospital administration before traveling and performing internationally with Up With People. While he was with Up With People, he performed at the Superbowl halftime show in 1982!
In 1982, he met Robyne. They moved to Sweden when he entered medical school at Karolinska Institutet in Stockholm. They were married in 1985 and Sarah, their first daughter was born in Sweden in 1987. In 1988 and 1989, he did an exchange program with Brown University School of Medicine for OB/GYN and Pediatrics. After graduating from medical school, he and his family moved back to the United States. He did his residency at Boston City Hospital/Boston University. During this time his second daughter, Natasha, was born.
Lars joined Children's Health Care in 1992. He and his family resided in Robyne's hometown, Hampton, New Hampshire. Sarah and Natasha become involved early on in dance through their mother's and grandmother's dance studio, NH Academy of Performing Arts in Seabrook. In 1996, his son Marcus was born. Marcus joined his sisters at dance at age 2.
In 2002, after his divorce, Lars met his future husband Michael. They were married in 2005 adding Andrew and William to the family.
In 2006, Lars got the opportunity to start working at Pappas Rehabilitation Hospital (formerly the Massachusetts Hospital School). Lars's passion for chronic sick and disabled children brought him there. In 2007, he became the Assistant Medical Director, a role he continues in a part-time role today.
In 2009, Lars was fortunate enough to get accepted to Canine Companion for Independence. He was placed with Chaplin, a black lab and facility dog. Chaplin was a true companion, following Lars every day to the hospital and Children's Health Care. He worked spreading smiles to patients and staff. He was equally loved by his family. Chaplin passed away in 2019. While Chaplin can never be replaced, not having a dog was especially hard during the pandemic. Lars and Mike adopted Daisy, a King Charles Cavalier Spaniel this spring. At 14-lb, she is spending lots of time in their laps being loved.
In July, Lars became a Mofar (grandfather) to Natasha and Richard's first child, Sydel. He's about to add another granddaughter to the family when Sarah and Dan, who reside in San Francisco have their baby later this month! It's a proud moment for him to see his children grow up.

A family picture from Sarah and Dan's wedding including Sarah's mom Robyne and her husband Troy, and Dan's family from Brazil.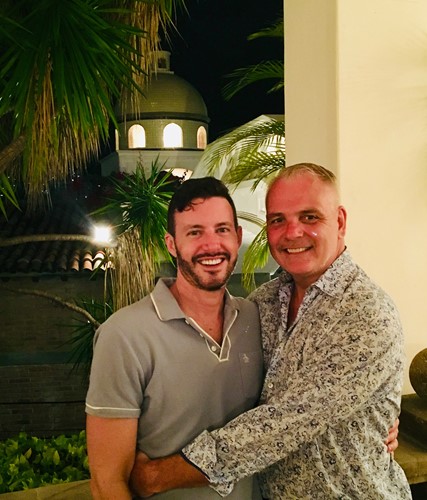 Lars and his husband Michael love to travel. Recently they have been to Japan and Croatia. They are pictured here in Puerto Vallarta.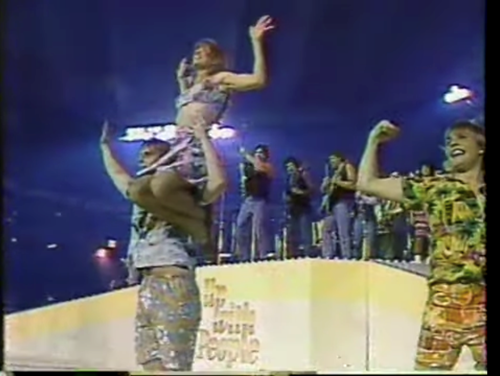 Lars performed at the Super Bowl in 1982. He is on the far right in this picture. The whole video can be seen on here on YouTube. He can be seen during "Surfin' in the USA" holding a blond woman on a surfboard and right at the completion of the song.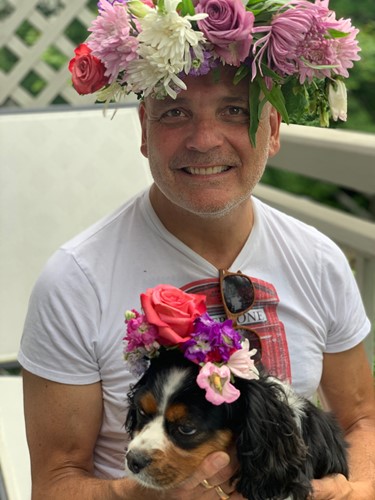 Lars and Michael adopted Daisy, a King Charles.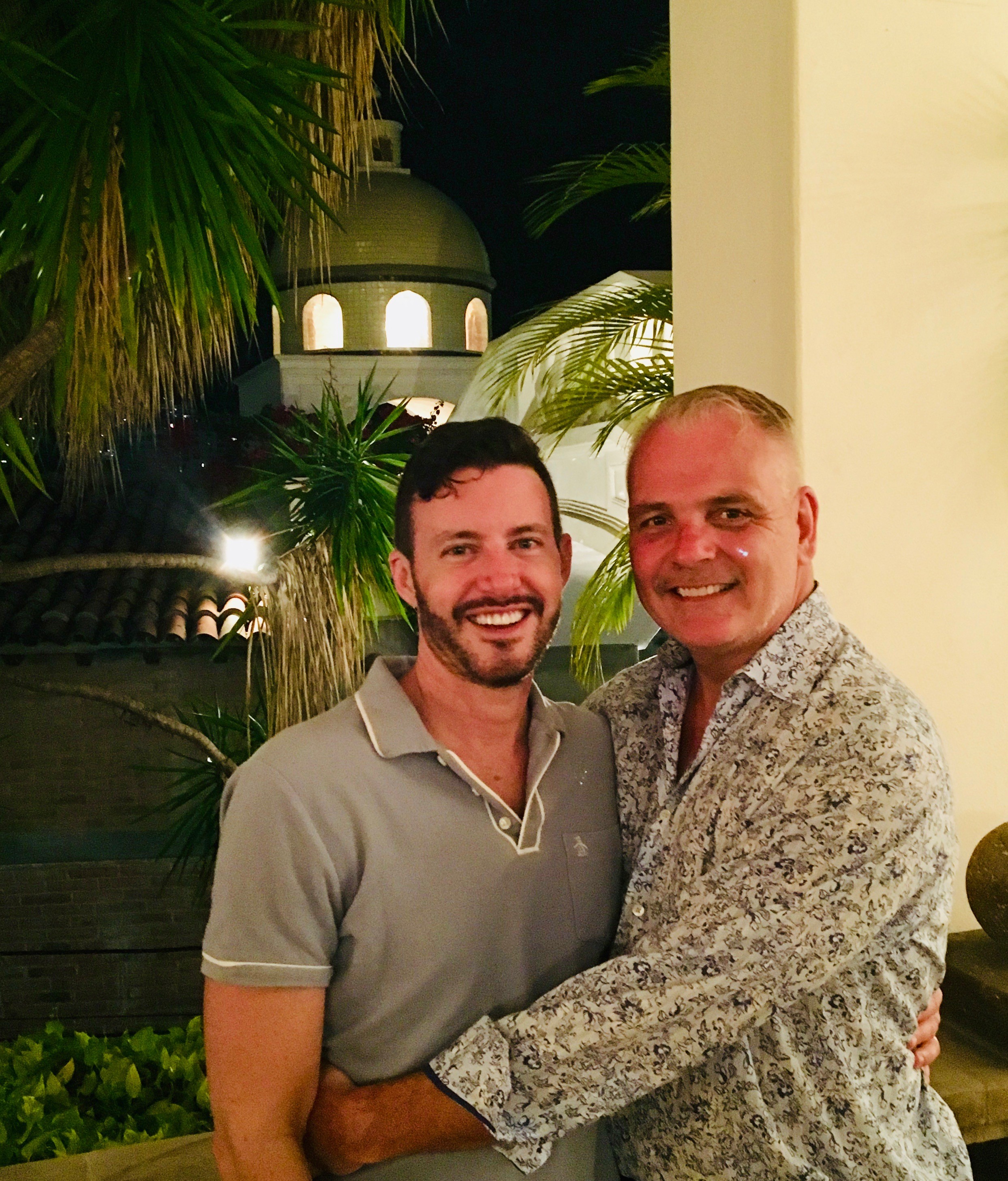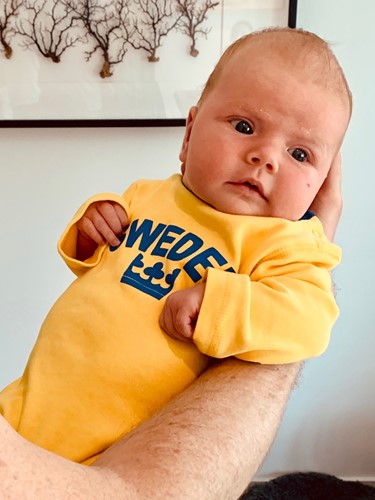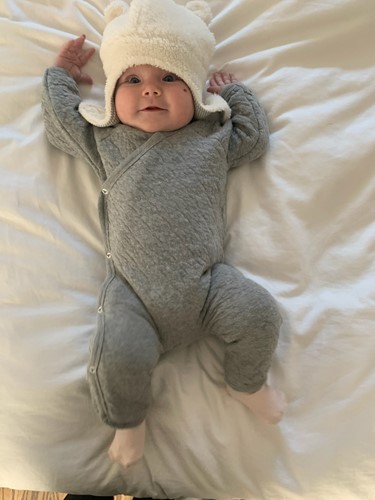 Lars became a Mofar (grandfather) earlier this year when his granddaughter Sydel joined the family. He is expecting another granddaughter this month.
All About Lars!
What is your favorite fruit?
Bananas
What music do you love?
80's of course! I am very fond of many Swedish artists. ABBA is on that list. I also listen to a lot of classical music, especially because I used to sing in choirs growing up. I was a member of the Stockholm University Singers. This group performs yearly for the King and Queen at the Nobel festivities.
What is the last TV show you watched?
The Crown. It is fascinating to get a glimpse of the life of the royal family.
What is your favorite book?
Edith Piaf was one of the first biographies I read when I was young. It is still a book I always think of. I have not read much lately, but I enjoy reading both fiction and non-fiction books.
What is your Favorite Ice Cream Flavor?
Pistachio, especially Italian homemade
What is your favorite vacation you have taken?
Every vacation has its special character. I really enjoyed visiting Japan with Mike. Our son Andrew was teaching English there. Last year, we had a family reunion in Croatia which is a beautiful country. Being with all the children and with my Swedish family made it even more special.
What did you want to be when you were a child?
At age 10 or 11, I had decided I wanted to become a Pediatrician. My uncle was a Pediatrician, but I am not sure it came from him. I was always focused to work in healthcare and I never looked back on my decision. I really love my job.
If you could have any other job what would it be?
Perform on Broadway!
Do you have any hidden or useless talents?
I am often referred to by my children as a "spot removal master". Whenever they have spots or stains on clothing or other materials, I typically master getting rid of them. My husband would say my overzealous cleaning is useless!
What area of pediatrics are you interested in?
In my second year of residency, my rotation was in the pediatric intensive care unit, I met Jason there for the first time. He came in comatose and very close to death due to severe malnutrition. Jason was a twin born at 27 weeks premature and had severe Cerebral Palsy. His mother had cared for him by herself, spoon feeding him because he was unable to feed himself. At age 10 he had been in the hospital a few times for different reasons, but his mother would never receive or accept extra help at home. I became Jason's primary doctor while he was in intensive care and became close with his mother. She was initially against any help or support as Jason improved, but I was able to convince her to accept a feeding tube and to get Nursing in her home to help with his care.
After he was discharged from the hospital, his mother decided she only wanted me to be his doctor. Many experienced doctors at the hospital did not believe Jason would survive the intensive care and after he recovered, they did not think he would live longer than a year. 18 years later, Jason peacefully passed away at home. I became a close friend to the family, and I am now caring for Jason's niece and nephew. I realized how much Jason meant to his family but also to me. Jason was the inspiration for me to pursue chronic care and children with special needs. They often can't speak for themselves and both the child and the caretakers are often overlooked by society. I want to be there to support the whole family and hopefully make a difference in their lives.
What's the best part of CHC?
I work with a phenomenal group of providers and staff, many who have been with CHC for over 10 years.
Children's Health Care of Newburyport, Massachusetts and Haverhill, Massachusetts is a pediatric healthcare practice providing care for families across the North Shore, Merrimack Valley, southern New Hampshire, and the Seacoast regions.  The Children's Health Care team includes pediatricians and pediatric nurse practitioners who provide comprehensive pediatric health care for children, including newborns, toddlers, school aged children, adolescents, and young adults. Our child-centered and family-focused approach covers preventative and urgent care, immunizations, and specialist referrals. Our services include an on-site pediatric nutritionist, special needs care coordinator, and social workers. We also have walk-in appointments available at all of our locations for acute sick visits. Please visit chcmass.com where you will find information about our pediatric doctors, nurse practitioners, as well as our hours and services.