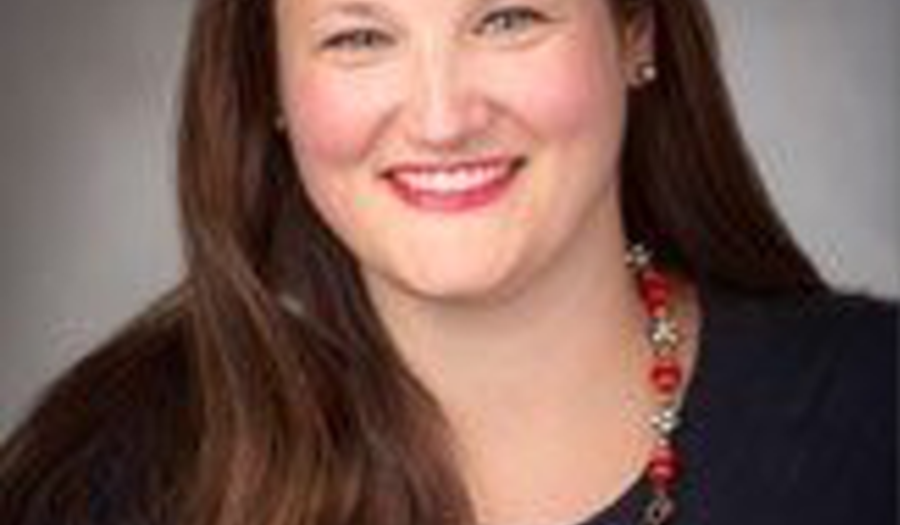 Provider Spotlight - Jodi Cobb, CPNP
9/28/2020
A chance to get to know your providers
Jodi Cobb, CPNP
Jodi Cobb is a Pediatric Nurse Practitioner who works in our Newburyport office. She joined CHC in the summer of 2005.
Jodi Cobb was born in Portsmouth, NH to parents who had her in swim class at 6 weeks of age (they wrote a newspaper article about this at the time). She moved briefly to Eliot, Maine and then Atkinson, New Hampshire before settling with her family in Groveland, MA. She continued swimming until high school when there was no high school team available. She attended Pentucket Regional High School where she was active in student government and played field hockey until side lined with an ACL injury. Jodi then went on to Bates College where she graduated with a Bachelor of Science in Neuroscience. While at Bates, she worked on schizophrenia research, was active in the admissions program, and swam for Bates Swim Team along with her husband. She is still an active alumni member serving as Class President and as an Alumni Liaison. After Bates, Jodi received a Bachelor of Science in Nursing from the University of Pennsylvania. While in Philadelphia, Jodi worked at Thomas Jefferson University Hospital in the Neonatal Intensive Care Unit (NICU). This job, as well as a clinical rotation at the Children's Hospital of Philadelphia in the NICU, changed her career trajectory. Jodi ended up leaving Philadelphia after graduation to work at Brigham and Women's Hospital in their NICU. During this time, she enrolled at Boston College and received a Master's in Nursing. After her May 2005 graduation, Jodi joined Children's Health Care.
Jodi and her husband met on their first day at Bates College. They married in 2003 and have 2 daughters and a son. Her children attend school in Newburyport, and they keep her busy with all their activities. She particularly enjoys traveling with her oldest daughter who has a passion for swimming like her mom and dad. Jodi's family also has a dog, 2 lizards and 20+ fish. Jodi was lucky when in 2017 her sister moved in next door with her husband and 3 children. They joke that the cousins are basically being raised on a "compound". They love being together. They will return home from a weekend away together and ask immediately to see each other.
The Cobb kids and their cousins.

Jodi and her husband, Miles.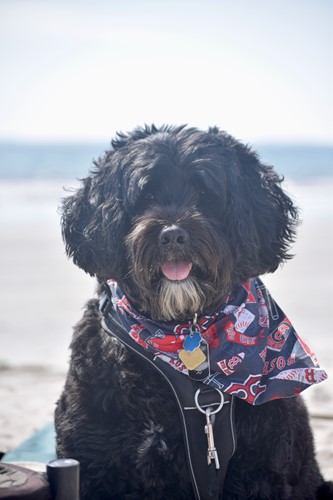 The Cobb family dog, Oscar.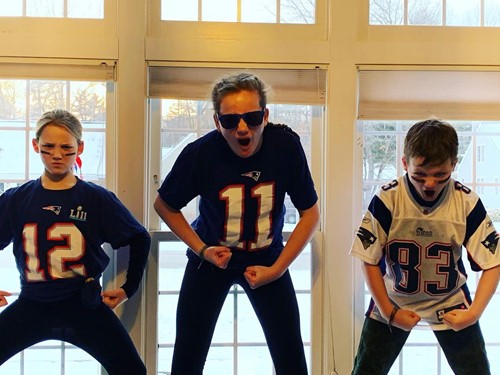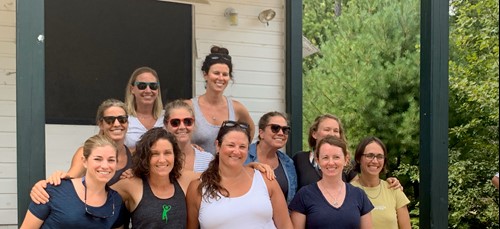 Jodi's friends from summer camp who still vacation together every summer!
All About Jodi!
What is your favorite fruit?
I love a good Honeycrisp apple or Cara Cara orange.
What music do you love?
This is SO hard. I love all types of music except country. At any given time, you can catch me listening to classical, oldies, Motown, 80s pop, rock, show tunes, pop or hip hop. My Spotify mixes are quite eclectic. But late 90s-early 2000s hip hop will always be my favorite!
What is the last TV show you watched?
I'm a horrible TV watcher. I finally finished The Handsmaid's Tales and just finished the second season of The Politician. Our multiple viewings of Hamilton on Disney+ are getting in the way of any other TV! But my favorite TV shows ever are Breaking Bad, Game of Thrones, Parks and Recreation, and Schitt's Creek.
What is your favorite book?
I am a voracious reader. I often get asked for recommendations, so much so that I've started an Instagram page to document my latest books. I've read over 100 books so far this year. I could never name just one so here's a list!
My favorite childhood books are "Matilda" by Roald Dahl and "Where the Red Fern Grows" by Wilson Rawls. I am a HUGE Harry Potter fan! You can see my nod to Matilda and Harry Potter on my work computer!
I LOVE young adult books. Any Ruta Septys book is magic and Rainbow Rowell books are always fantastic. Angie Thomas' "The Hate you Give" and Nicola Yoon's "The Sun is Also a Star" are favorites. And I love young adult Fantasy books such as Hunger Games, Divergent, The Court of Thorns and Roses, Throne of Glass, and the new Ninth House series.
As for adult fiction, I have loved 'Bel Canto' by Ann Patchett, 'All the Light We Cannot See' by Anthony Doerr, 'A Little Life "by Hanya Yanagihara, 'The Great Believers' by Rebecca Makkai), and 'The Heart's Invisible Furies' by John Boyne. I also love everything Jhumpa Lahiri and Isabel Allende have written. I could name hundreds more.
What is your Favorite Ice Cream Flavor?
Pistachio! Or at Mount Desert Island Ice Cream, I love the Blueberry Sour Cream Crumble.
What is your favorite vacation you have taken?
Our family returns to the overnight camp I grew up at for 1 week every summer with 11 of my friends I grew up going to camp with, their husbands, and our many, many, children. We love continuing our relationships and seeing those extend between our husbands and children. Plus, what is better than a vacation where someone else cooks and we have a camp worth of activities to do all day! The kids are safe and have free run of the camp as it is still staffed with counselors!
We also love going to my parents' beach house in Scarborough, Maine. And my kids would kill me if I didn't mention Universal Studios. With an overwhelming majority of our family being Potter heads (we have one holdout who won't read the books but she still loves this trip), we have enjoyed lots of time in Harry Potter world using our wands, drinking Butterbeer, watching the Dragon breathe fire above Gringotts, and riding the Hogwarts train!
What did you want to be when you were a child?
I started off wanting to be a Paleontologist. I was that kids who was REALLY into dinosaurs, even after other kids had abandoned them. Then I had a brief stint wanting to be a judge but once I found out I had to be lawyer first, I abandoned that path. And I had an even weirder stint when I wanted to work as a Muppeteer (a Sesame Street or Muppet puppeteer). Eventually I got around to the health care field!
If you could have any other job what would it be?
I would love to be paid to read all day long, my choice of book and location! Unfortunately, that isn't a job. Realistically, I love architecture and design and think that being an architect would be an interesting career! 
Do you have any hidden or useless talents?
I can easily remember song lyrics and have them stored in a special vault in my head ready to be used at any time (just ask my friends). If you ever need someone to sing you almost anything but particularly 90s hip-hop, rock, or pop, Hamilton lyrics, or any Disney song I am your girl.
I also am a classically trained concert pianist (basically it means I can't play anything fun). Unfortunately, I'm losing my skills and can barely play a fraction of what I used to be able to play.
What area of pediatrics are you interested in?
I LOVE newborns and babies. I particularly love taking care of former NICU babies. And as everyone in the office knows, I love talking about constipation and poop charts! I also enjoy talking about early feeding skills, oral motor development, and cultivating adventurous eaters.
What's the best part of CHC?
I love getting to know families! I'm getting to the point where some of "my" first babies are in high school or graduating. I love to see who they have become, learn about their interests and their plan for life. Your children are amazing!
Children's Health Care of Newburyport, Massachusetts and Haverhill, Massachusetts is a pediatric healthcare practice providing care for families across the North Shore, Merrimack Valley, southern New Hampshire, and the Seacoast regions.  The Children's Health Care team includes pediatricians and pediatric nurse practitioners who provide comprehensive pediatric health care for children, including newborns, toddlers, school aged children, adolescents, and young adults. Our child-centered and family-focused approach covers preventative and urgent care, immunizations, and specialist referrals. Our services include an on-site pediatric nutritionist, special needs care coordinator, and social workers. We also have walk-in appointments available at all of our locations for acute sick visits. Please visit chcmass.com where you will find information about our pediatric doctors, nurse practitioners, as well as our hours and services.