Provider Spotlight - Eric Bucher, MD
8/21/2020
A chance to get to know your providers
Eric Bucher, MD
Dr. Bucher is a Board-Certified Pediatrician who works in our Haverhill office. He joined CHC in the summer of 2001.
Dr. Bucher was born in a US Army hospital in Frankfurt, Germany while my father was in the service. His family moved back to the States when he was still just a baby, and he grew up in the suburbs of Pittsburgh, where most of my family still lives. After graduating from Keystone Oaks High School in Dormont, PA, he attended Northwestern University, where he majored in English literature. As a freshman in college, he met a fellow English major from Concord, MA, and they have now been married for twenty-eight years. He received my medical degree from Northwestern University Medical School in Chicago and completed my pediatric training at the Children's Hospital of Philadelphia. After three years in private practice in western Pennsylvania, he joined Children's Health Care almost twenty years ago in the summer of 2001.
Dr. Bucher and his wife have three daughters. The oldest is an elementary music teacher in Worcester, MA, and the other two are students at Baylor University and Ohio State University. His house is also the home of two sugar gliders named Icarus and Ramsey. Although they look a little bit like rodents, sugar gliders are actually small marsupials that are native to Australia and can glide through the air like flying squirrels.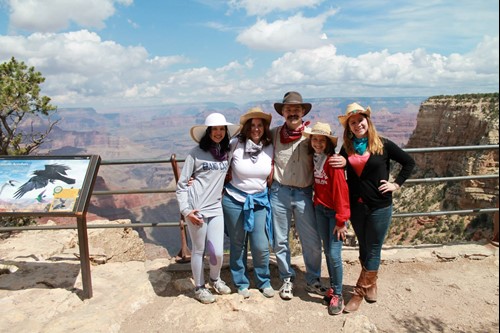 Dr. Bucher and his family at the Grand Canyon.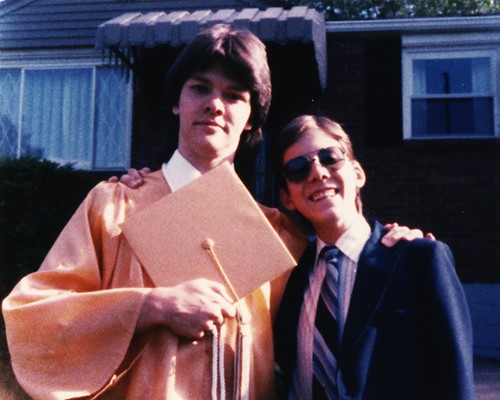 Dr. Bucher and his brother on the day of his high school graduation.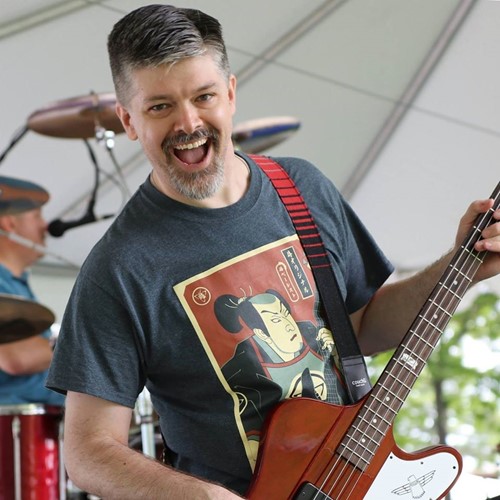 Dr. Bucher plays bass in 2 local bands.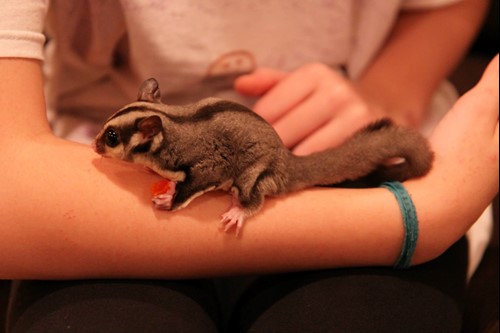 Dr. Bucher has 2 pet sugar gliders, Ramsey and Icarus.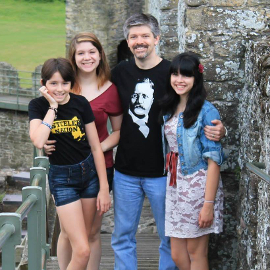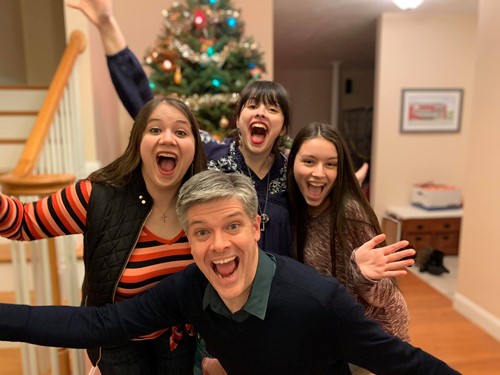 Dr. Bucher and his 3 daughters.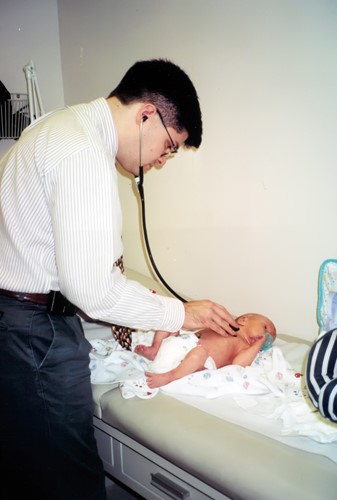 All About Dr. Bucher!
What is your favorite fruit?
Pink grapefruit from Mixon Fruit Farms in Bradenton, Florida.
What music do you love?
Hard rock.
What is the last TV show you watched?
Doom Patrol
What is your favorite book?
That's hard. As an avid reader and former English major, there are so many! I have a particular soft spot for pulp fiction, like A Fighting Man of Mars by Edgar Rice Burroughs (the writer who created Tarzan), the sword and sorcery stories of Robert E. Howard (who created Conan the barbarian) and the cosmic horror stories of H.P. Lovecraft (who lived in Providence and set many of his stories right here in Massachusetts).
What is your Favorite Ice Cream Flavor?
Cumberland Farms Toasted S'mores
What is your favorite vacation you have taken?
Our family loves to travel, and we have visited all forty-eight of the contiguous United States. One of our best trips started at Mount Rushmore in South Dakota and ended two weeks later in Las Vegas after stops at Yellowstone, the Grand Canyon, and seven states in between.
What did you want to be when you were a child?
As a kid, I wanted to be either a secret agent or a scientist. I didn't consider medicine as a career until my junior year in high school.
If you could have any other job what would it be?
A rock star. I have played music all my life, and I currently play bass in two local rock bands. I couldn't live without it, but I have no delusions of quitting my day job.
Do you have any hidden or useless talents?
I can tie a knot in a cherry stem without using my hands.
What area of pediatrics are you interested in?
I enjoy all aspects of primary care pediatrics. I have always had particular interests in infectious diseases and travel medicine, and I am currently a member of both the Wilderness Medical Society and the International Society of Travel Medicine.
What's the best part of CHC?
We are so blessed to have the best staff, many of whom have been with us for decades. They are so dedicated, and their compassion in caring for our patients shows through in everything they do.
Children's Health Care of Newburyport, Massachusetts and Haverhill, Massachusetts is a pediatric healthcare practice providing care for families across the North Shore, Merrimack Valley, southern New Hampshire, and the Seacoast regions.  The Children's Health Care team includes pediatricians and pediatric nurse practitioners who provide comprehensive pediatric health care for children, including newborns, toddlers, school aged children, adolescents, and young adults. Our child-centered and family-focused approach covers preventative and urgent care, immunizations, and specialist referrals. Our services include an on-site pediatric nutritionist, special needs care coordinator, and social workers. We also have walk-in appointments available at all of our locations for acute sick visits. Please visit chcmass.com where you will find information about our pediatric doctors, nurse practitioners, as well as our hours and services.