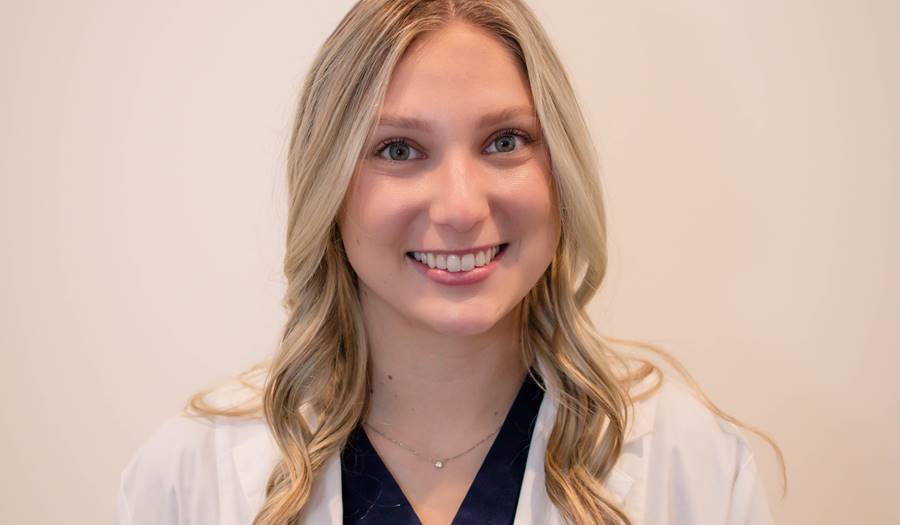 Provider Spotlight--Emma Foley, CPNP
6/13/2023

Emma Foley, CPNP-PC
Emma is a Pediatric Nurse Practitioner. She joined CHC in 2023
Emma grew up in North Andover, MA with her two siblings. She attended North Andover High School. Emma's love for gymnastics started at a young age, competing in the sport from age five through high school. She went on to receive her Bachelor's degree in Public Health with a Biology concentration at Elon University. While at Elon, Emma spent a semester in Sevilla, Spain learning about the Spanish language/culture and their medical system. After college Emma moved back to Massachusetts where she earned her degree in nursing at the MGH Institute for Health Professions. 
Emma married her high school sweetheart, Marc, in 2022. They now live in Newburyport with their black lab, Lexi. They love going for walks, spending time at the beach with family, and traveling!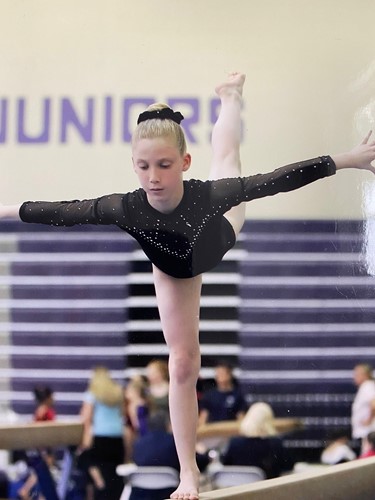 Emma competing on the beam in gymnastics.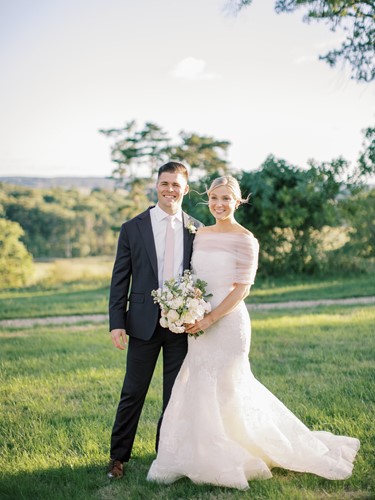 Emma and Marc at their wedding.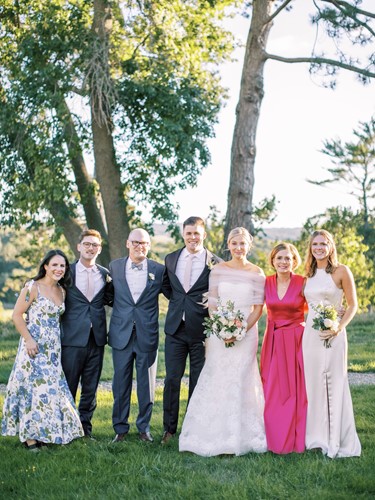 Emma and her family at her and Marc's wedding.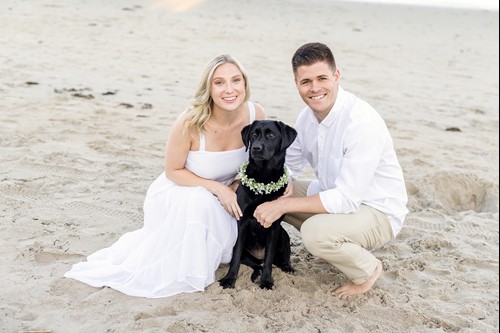 Emma, Marc, and Lexi.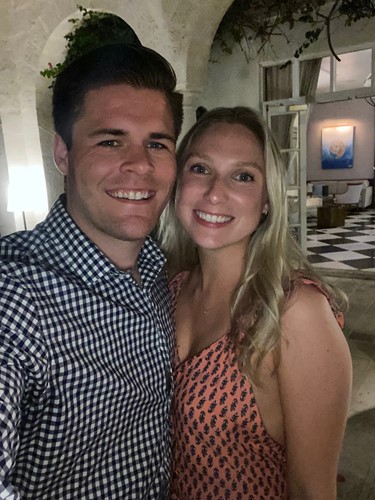 Emma and Marc on their honeymoon.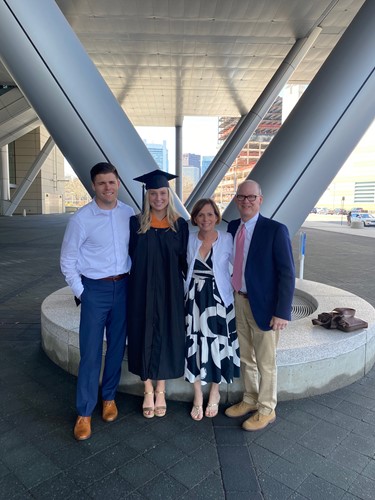 Emma and her family at graduate school graduation.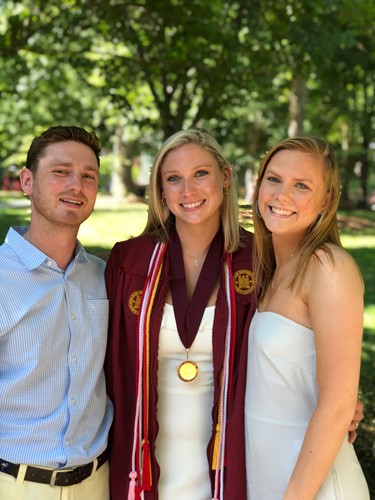 Emma and her siblings at graduation.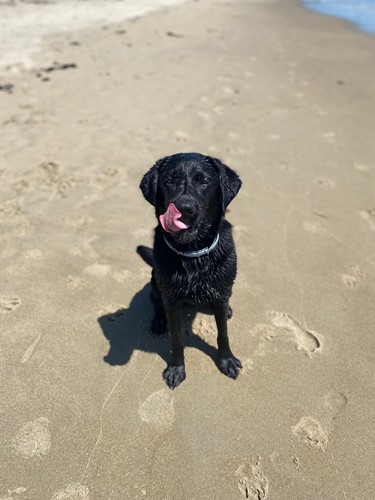 Emma and Marc's black lab, Lexi, at the beach.
All About Emma!
What is your favorite fruit?
This is a tough one! I would have to say my favorite fruit is raspberries but I also love watermelon. 
What music do you love?
Country music is almost always playing in my car or Taylor Swift of course! 
What is the last TV show you watched?
Workin' Moms. Highly recommended for a good laugh! 
What is your favorite book?
Small Great Things by Jodi Picoult 
What is your favorite movie?
Bridesmaids!
What is your Favorite Ice Cream Flavor?
Black raspberry chip or coffee oreo, too hard to choose!
What is your favorite vacation you have taken?
Our honeymoon to Turks and Caicos!
What did you want to be when you were a child?
I wanted to be a professional gymnast or pediatric cardiologist.
If you could have any other job what would it be?
Wedding planner or something in fashion! 
What is your most useless or hidden talent?
I am really good at (and enjoy) building ikea furniture
What is your area of interest in pediatrics? 
Throughout graduate school I found myself drawn to 2 areas of interests, premature infants with special healthcare needs and adolescent health. I completed two clinical rotations working with current NICU patients and NICU graduates. 
What's the best part of CHC?
The staff IS always so kind and welcoming. They strive to provide the best care possible to our patients and their families!
Children's Health Care of Newburyport, Massachusetts and Haverhill, Massachusetts is a pediatric healthcare practice providing care for families across the North Shore, Merrimack Valley, southern New Hampshire, and the Seacoast regions.  The Children's Health Care team includes pediatricians and pediatric nurse practitioners who provide comprehensive pediatric health care for children, including newborns, toddlers, school aged children, adolescents, and young adults. Our child-centered and family-focused approach covers preventative and urgent care, immunizations, and specialist referrals. Our services include an on-site pediatric nutritionist, special needs care coordinator, and social workers. We also have walk-in appointments available at all of our locations for acute sick visits. Please visit chcmass.com where you will find information about our pediatric doctors, nurse practitioners, as well as our hours and services.