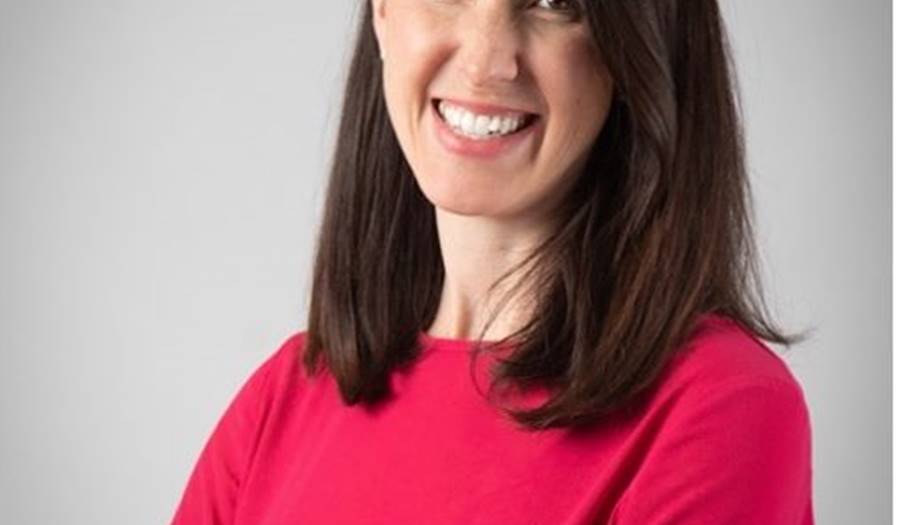 Provider Spotlight - Celeste Dunn, MD
5/31/2021
A chance to get to know your providers
Celeste Dunn, MD
Celeste Dunn is a Pediatrician who works in our Haverhill Office. She joined CHC in 2019.
Celeste grew up in Concord, Massachusetts with her parents and two younger brothers. She grew up in an old farmhouse on the site where Henry David Thoreau was born, which started her love of old houses. She was involved in dance and swimming in high school. Celeste went to the College of the Holy Cross where she studied sociology and pre-med. She absolutely loved her time at Holy Cross and was involved in numerous clubs, student government and played on the women's rugby team.
After college she worked in research at Joslin Diabetes Center for two years, where she met her future husband, Jonathon.
She went to medical school at Georgetown in Washington DC, where she picked up an interest in running. Celeste loved DC and would have stayed there if her family wasn't back here in Massachusetts. She returned to Boston for her residency at Tufts Floating Hospital for Children. In her third year of residency, she had twin daughters, Ainsley and Clara.
Prior to working at Children's Health Care, she worked at another practice and as a pediatric hospitalist in multiple hospitals in the area. During this time, she had her third daughter, Michaela. She joined Children's Health Care in 2019. As if her life wasn't crazy enough, in 2020 she added her fourth daughter, Saoirse.
Celeste now lives in Topsfield with her husband, four daughters, and 7-year-old mini Goldendoodle, Penny.
Celeste and her husband Jonathon celebrating wedding day on Cape Cod.
Celeste, Jonathan, Ainsley, Clara, and Michaela and Saoirse (in utero) on Cape Cod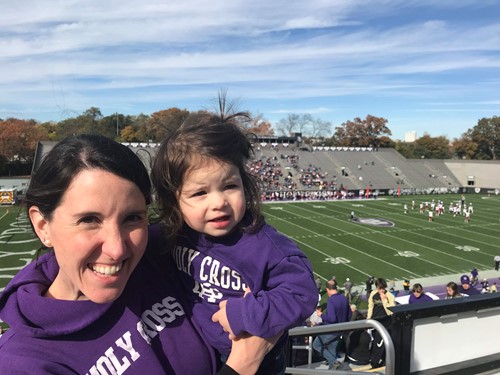 Celeste and her daughter Michaela visiting Holy Cross.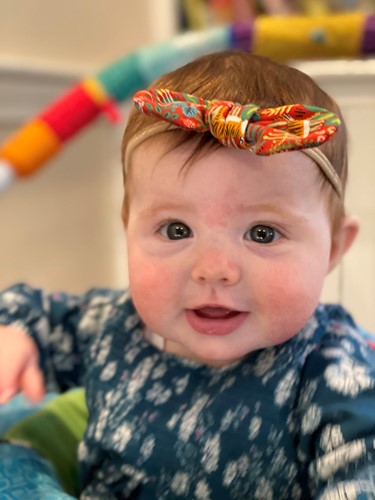 Saoirse joined the family in August 2020.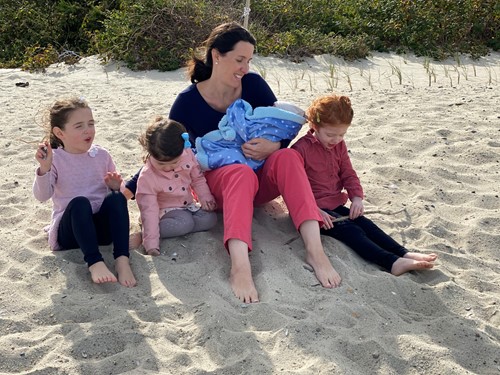 Celeste and her four daughters enjoying the beach while vacationing on the Cape.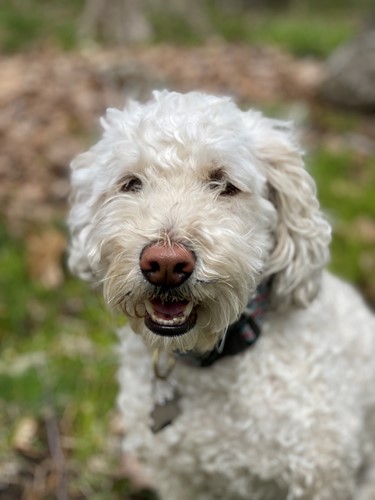 Penny the family's mini goldendoodle.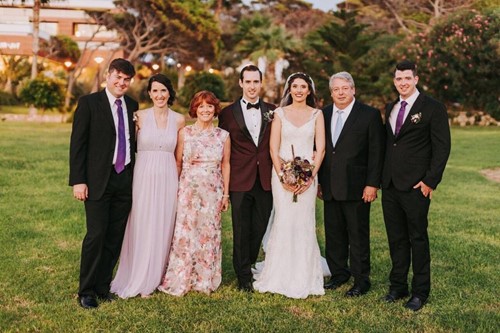 Celeste at her brother Glenn's wedding in Cyprus
All About Celeste!
What is your favorite fruit?
Mango and Cantaloupe.
What music do you love?
Currently, "The Greatest Showman" soundtrack if I get to choose, but most of the time I have Disney soundtracks playing on Alexa in my house.
What is the last TV show you watched?
I like a variety of shows…" A Million Little Things," "Top Chef", "Parks and Recreation" or "Friends" reruns.
What is your favorite book?
Currently my favorite book is 'City of Girls" by Elizabeth Gilbert.
What is your favorite movie?
Fried Green Tomatoes
What is your Favorite Ice Cream Flavor?
Coffee with Oreo cookies
What is your favorite vacation you have taken?
Any and all visits to the Cape. My grandparents live in Orleans and I grew up going there for vacations. As I built a family of my own, we continued to stay at my grandmother's house as well as rent houses in neighboring towns. I also got married on the Cape, so it holds a special place in my heart.
What did you want to be when you were a child?
I wanted to become and OB/GYN.
If you could have any other job, what would it be?
I would have the same job but with twice as much time in the day so I could take on more activities!
Do you have any hidden or useless talents?
I can make funny eye movements.
What area of pediatrics are you interested in?
I am interested in newborn medicine, lactation, and adolescent care.
What's the best part of CHC?
The staff!
Children's Health Care of Newburyport, Massachusetts and Haverhill, Massachusetts is a pediatric healthcare practice providing care for families across the North Shore, Merrimack Valley, southern New Hampshire, and the Seacoast regions.  The Children's Health Care team includes pediatricians and pediatric nurse practitioners who provide comprehensive pediatric health care for children, including newborns, toddlers, school aged children, adolescents, and young adults. Our child-centered and family-focused approach covers preventative and urgent care, immunizations, and specialist referrals. Our services include an on-site pediatric nutritionist, special needs care coordinator, and social workers. We also have walk-in appointments available at all of our locations for acute sick visits. Please visit chcmass.com where you will find information about our pediatric doctors, nurse practitioners, as well as our hours and services.