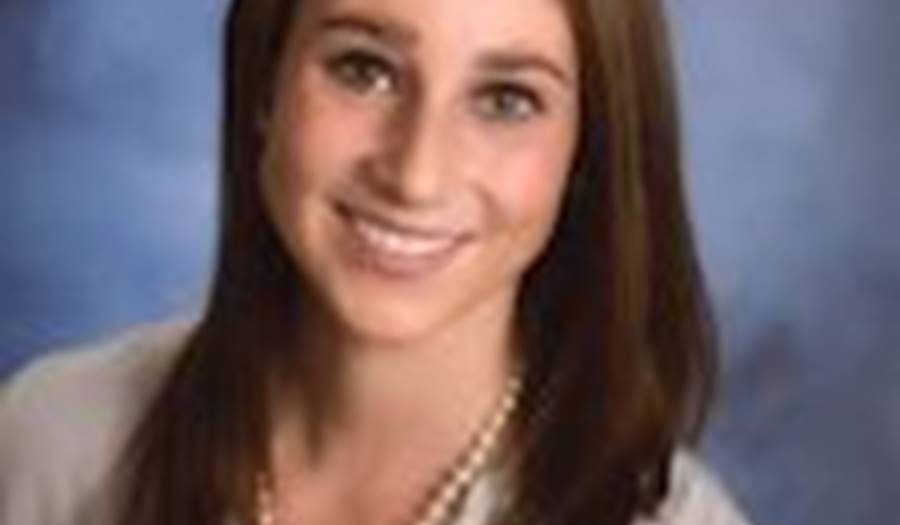 Provider Spotlight - Angelina Comei, CPNP
6/29/2020
A chance to get to know your providers
Angelina Comei, CPNP
Angie is a Certified Pediatric Nurse Practitioner who works in our Haverhill office. She joined CHC in the summer of 2017.
Angie grew up in Haverhill, Massachusetts. She went to Sacred Hearts School through 8th grade and then attended Haverhill High School graduating in 2010. She attended Stonehill College receiving a Bachelor of Science in Biology with a concentration in Psychology. While at Stonehill College, Angie ran track. After graduating in 2014 she attended Massachusetts General Hospital Institute of Health Professions where she received a Bachelor and Master of Science in Nursing. While at MGH IHP she had a clinical rotation at Children's Health Care. After graduating in 2017, she joined our CHC team! In August of 2021, Angie and her husband, Andrew, were married at her family's home on Lake Ossipee.
Angie loves her cat Ronnie. Ronnie is a tuxedo cat. You can see a sticker of her likeness on Angie's computer at work. She grew up skiing, both waterskiing and snow skiing, and she spends most of her weekends in the Lakes region of New Hampshire. She loves cooking and making new recipes. She also loves gardening and growing her own food.
Angie loves to exercise. In addition to running track in college, Angie has taken up boxing. She likes balancing boxing with Pilates and functional strength training.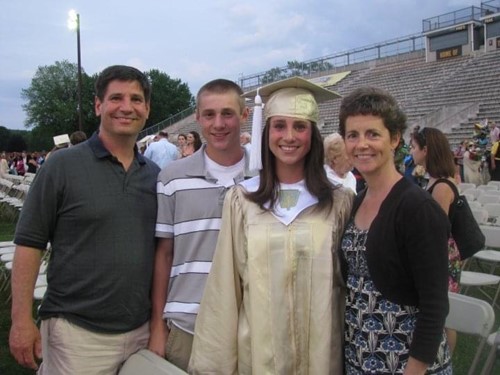 Angie at her graduation from Haverhill High School.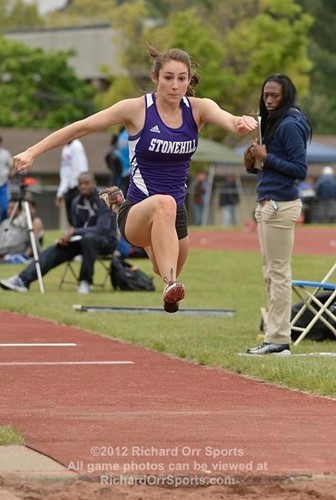 Angie ran track at Stonehill College for 4 years.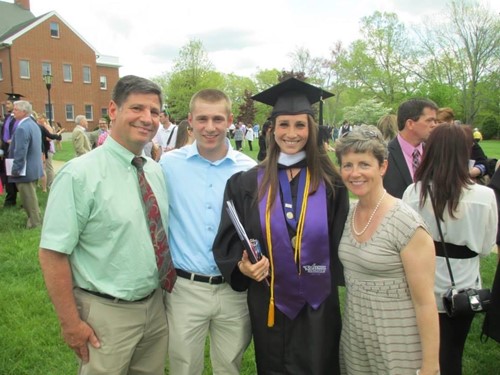 Angie and her family at her graduation from Stonehill College.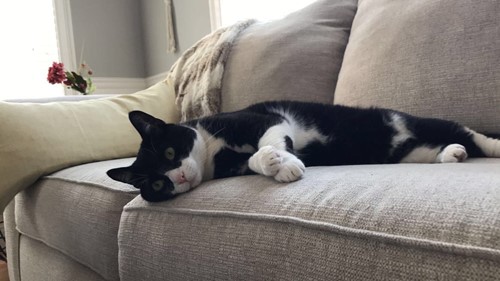 Angie's tuxedo cat, Ronnie.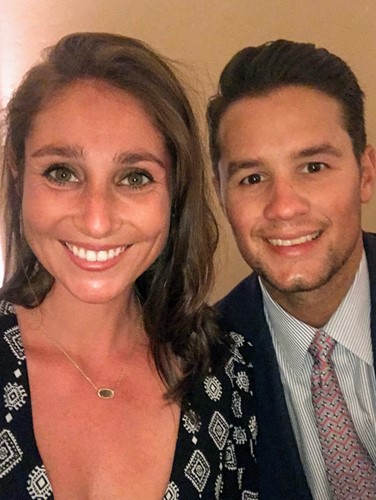 Angie's husband, Andrew.
All About Angie!
I love Pomegranates but I also cannot think of anything better than freshly picked raspberries!
What music do you love?
Country music is definitely my favorite, but I can be found blasting Summer Hits of the 90s!
What is the last TV show you watched?
FRIENDS! I have a problem (haha). Reruns are my happy place. I also finished Jane the Virgin.
What is your favorite book?
I just really enjoy mysteries and books with big plot twists. I am always looking for good recommendations!
What is your Favorite Ice Cream Flavor?
It definitely depends on where I am getting it from but always in a sugar cone with chocolate sprinkles! I love coffee ice cream and a green mint chocolate chip, but at Carter's I need chocolate marshmallow. If it is Gifford's ice cream, you can never go wrong with Campfire S'mores.
What is your favorite vacation you have taken?
I went to Hawaii with my family as a teen, it's one of the most beautiful places I have ever been. 
What did you want to be when you were a child?
I wanted to be a Marine Biologist. I have always loved learning about animals. I used to watch the Discovery Channel after school and was even able to continue this at college and take a Marine Biology course. During this course I was able to learn more about animals and about sustainability. One of our projects was to create a presentation and present to a group of middle school students. This was really what catapulted me into my love for teaching health care to my patients and their family in a way that works for them.
If you could have any other job what would it be?
In another life I would love to be a travel blogger! Traveling to the world's most beautiful places, learning their cultures, and trying new foods would be a dream come true.
Do you have any hidden or useless talents?
I talk WAY too fast sometimes.
What area of pediatrics are you interested in?
Preventative care. I hope to help you raise your child to be happy and healthy. I want them to be aware of their health and how to make daily activity and healthy eating choices a part of their everyday life.
What's the best part of CHC?
I love our CHC community but if I had to choose, I love following my patients, getting to know them while watching their family grow!
Children's Health Care of Newburyport, Massachusetts and Haverhill, Massachusetts is a pediatric healthcare practice providing care for families across the North Shore, Merrimack Valley, southern New Hampshire, and the Seacoast regions.  The Children's Health Care team includes pediatricians and pediatric nurse practitioners who provide comprehensive pediatric health care for children, including newborns, toddlers, school aged children, adolescents, and young adults. Our child-centered and family-focused approach covers preventative and urgent care, immunizations, and specialist referrals. Our services include an on-site pediatric nutritionist, special needs care coordinator, and social workers. We also have walk-in appointments available at all of our locations for acute sick visits. Please visit chcmass.com where you will find information about our pediatric doctors, nurse practitioners, as well as our hours and services. 
Disclaimer: this health information is for educational purposes only.  You, the reader, assume full responsibility for how you choose to use it.