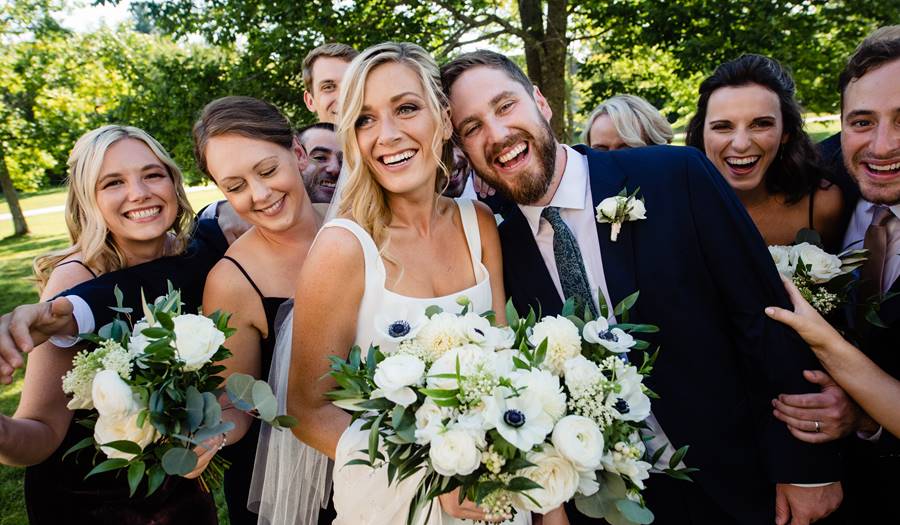 Provider Spotlight
3/8/2022
Danielle Provencher, M.A. LMHC
Danielle Provencher is a Clinical Mental Health Counselor. She joined CHC in 2021.
Danielle Provencher was born and raised in Connecticut. While growing up she enjoyed playing field hockey and horseback riding. She went on to West Virginia University for college to obtain a Bachelor of Arts in Psychology with minors in both Disability studies and Youth & Family Studies.  After graduating she went on to the University of Alabama for graduate school to obtain her Master of Arts in Clinical Mental Health Counseling with a specialty in underserved populations.  After completing her course work in Tuscaloosa, she moved to Boston to complete her internship at Pappas Rehabilitation Hospital for Children (PRHC).  Once her internship was over, she worked providing outreach therapy in Boston, while obtaining licensure, then went back to work at PRHC for the last 5 years.  Danielle is a Licensed Mental Health Counselor and started with CHC in June 2021.  She met her now husband, Will, in Boston while on summer break in graduate school and they got married last year. They live in Boston still with their golden retriever, Franklin.  She loves exercise but especially running and is running the Boston Marathon this April.  She also enjoys cooking, traveling, spending time with friends & family, going to the beach, and is learning to ski.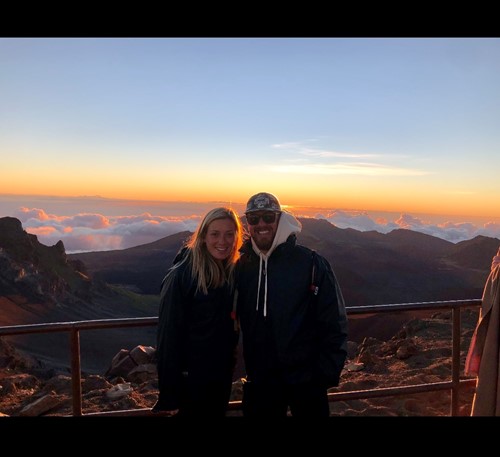 Danielle and her husband watching the sunrise at the top of Mt. Haleaka in Hawaii, 10,023 feet above sea level.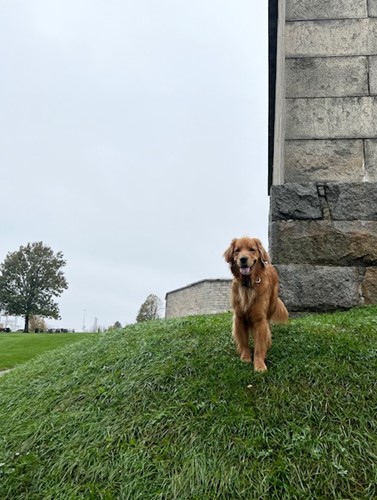 Danielle's dog Franklin.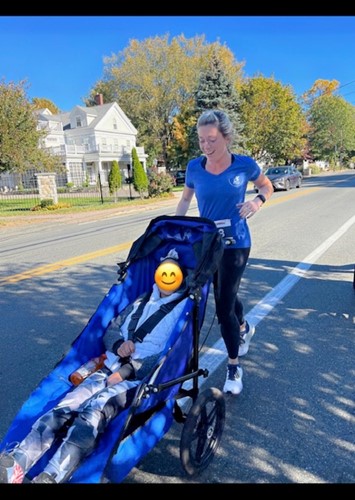 Danielle running with one of her patients at PRHC in a local race for our running team, The Chariots.
All About Danielle!
What is your favorite fruit?
Mango and Watermelon
What music do you love?
Mostly 80s, 90s, and indie rock
What is the last TV show you watched?
Modern family. I love watching reruns.
What is your favorite book?I don't think I can pick just one favorite.  Recently I've read and really liked The Vanishing Half, Permission to Feel, and We Should all be Feminists.
What is your favorite ice cream flavor?
Black Raspberry
What is your favorite vacation you have taken?
Hawaii was so incredible but I'm happy anywhere on a beach.
What did you want to be when you were a child?
A firefighter like my dad.
If you could have any other job what would it be?
I think I would also really like to be a professor at a university.
Do you have any hidden or useless talents?
It's mostly useless but I am good at memorizing things.
What's the best part of CHC?
My patients and the incredible staff I get to surround myself with.
Children's Health Care of Newburyport, Massachusetts and Haverhill, Massachusetts is a pediatric healthcare practice providing care for families across the North Shore, Merrimack Valley, southern New Hampshire, and the Seacoast regions.  The Children's Health Care team includes pediatricians and pediatric nurse practitioners who provide comprehensive pediatric health care for children, including newborns, toddlers, school aged children, adolescents, and young adults. Our child-centered and family-focused approach covers preventative and urgent care, immunizations, and specialist referrals. Our services include an on-site pediatric nutritionist, special needs care coordinator, and social workers. We also have walk-in appointments available at all of our locations for acute sick visits. Please visit chcmass.com where you will find information about our pediatric doctors, nurse practitioners, as well as our hours and services.