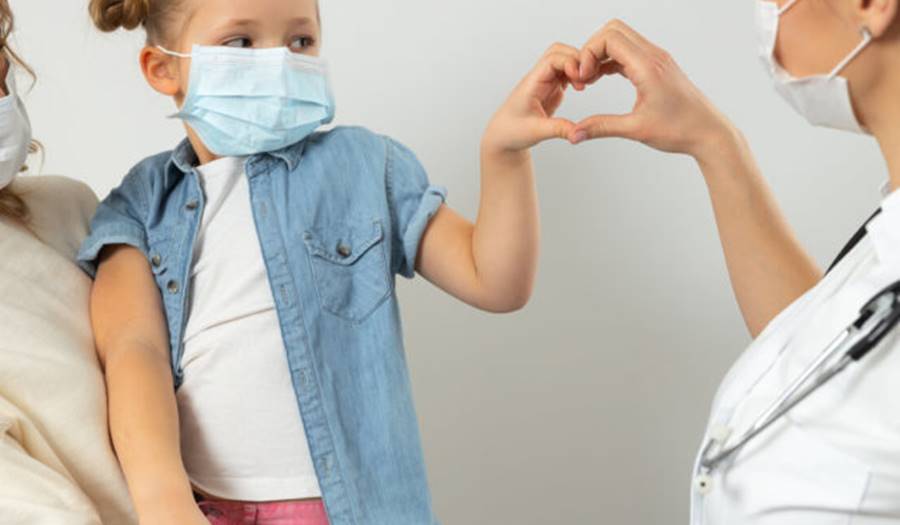 Children's Health Care Resources
10/19/2020
YOUR CHILD'S HEALTHCARE TEAM
When you find out your expecting a baby, there is a long list of things to get ready or be prepared for. One of these tasks calls for you to choose a pediatrician for your child. At Children's Health Care, we have a great team of board-certified pediatric doctors and certified pediatric nurse practitioners. These providers are supported by other team members at CHC to make sure your child is getting the best healthcare possible. Here you can learn what makes CHC so special!
Barbara Kneeland, LPN
Barbara Kneeland is our special care coordinator. She has almost 30 years of personal experience raising a son with special care needs. Barbara offers consultation services for our patients only.
Barbara has extensive knowledge of the services and benefits available to families. She offers families help navigating the medical, financial, and insurance challenges that can come with raising a child with special health care needs. For example, if you need help with medical supplies or applying for a disabled parking placard, Barbara can help you troubleshoot any issues you may be having.
Barbara can provide consultation for parents who need help with education intervention including Individualized Education Plans and 504 plans. She can help you navigate the referral process, weigh in on services offered, and provide help finding an advocate.
In addition to these tasks, Barbara also helps with our Embedded Care Coordinator program. At each annual physical exam, you will complete a confidential form that helps us identify patients that may need help with different social determinants of health including food, housing, or safety. If you answer yes to any questions on the form, your provider will discuss making a referral and obtain permission for this program to contact you
Barbara is available by phone on Monday through Thursdays. She does receive a large volume of phone calls daily, but she attempts to return calls during that same business day. Email can often be an easier option for parents as well as herself. She can be reached at barbara.keeland@steward.org.
Sally Knapp, RD, MPH
Sally Knapp is our in-office resident pediatric nutritionist. She has worked at Mass General Hospital, North Shore Children's Hospital, and Anna Jaques Hospital as a nutritionist. She also holds a master's degree in Public Health. She has been working with patients at CHC for 25 years!
Sally sees CHC patients in both the Haverhill and Newburyport office. She has convenient hours including afternoon and evenings. She provides this service exclusively to our CHC patients. You may be referred by your provider at CHC to see Sally, but we also are glad to make an appointment without that referral.
Sally sees patients for the following reasons:
• Anemia
• High cholesterol
• Obesity
• Constipation
• Digestive issues
• Unintended weight loss
• Poor weight gain
• Picky eating
• Sports nutrition
• Prematurity
• Food allergies
• Milk protein intolerance
• Celiac disease
• Vegetarian or vegan diets to ensure adequate nutrient intake
• Hypertension or renal issues
• Healthier eating or meal planning.
FAN CLUB
FAN CLUB is a program created by and run by MaryBeth Meehan, CPNP. This program is for middle school aged children. There are two session each year. Each session is 10 weeks long. The girls program runs each fall and the boys program runs each winter.
The FAN CLUB PROGRAM focuses on diet, exercise and healthy lifestyle changes. Each week the group will explore a new type of exercise. They will also learn about a different nutritional topic each week.
Your provider may refer your child to FAN club if they have a BMI over the 95%. They will meet with MaryBeth Meehan and our nutritionist Sally Knapp before starting FAN CLUB.
Currently due to COVID-19 restrictions, we are unable to run the program, but we are eager to see it start back up.
THE EMBEDDED CARE COORDINATOR PROGRAM
We are very lucky at CHC to work with Steward Medical Group. As part of our work with them, we have 2 social workers that work with CHC and our families in the Embedded Care Coordinator program. At this time, they can only work with patients that have Steward based insurances and who are CHC patients. We hope to expand this over time. Currently, if you have any issues you feel you may need a social worker to help address, please contact your primary care provider or Barbara Kneeland for assistance.
Currently our licensed social workers include Rebecca Cail and Kelly Theriault. Currently due to COVID-19 precautions, they are working from home. But during healthier times they can be found in both our Haverhill and our Newburyport locations.
Rebecca and Kelly are such important parts of our team. Based on the confidential social health determinant form that you fill out at your child's yearly physical exam, a referral will be made by your provider to the social worker team. If you indicate a yes to any determinants, we will ask your permission for Kelly or Rebecca to contact you. Your provider may also start a referral based on other issues that may present during their exam. The team will attempt to reach you by phone within 72 hours of the referral. They can provide help with:
• SNAP and local food programs including Our Neighbors' Table
• Financial insecurity including problems with rent and utilities
• Helping your family find car seats, bike helmets and other important safety equipment
• Mental health referrals using the Steward Behavioral Health Referral program
• Asthma using the Steward Asthma program
• Locating legal assistance
• Fuel Assistance
• Housing Issues
• Transportation Issues related to medical appointments or school
• Connecting your family with local resources
OUR NEIGHBORS' TABLE
We have partnered with Our Neighbors' Table to help fight hunger in our community. Our Neighbor's Table. ONT has provided 28 years of healthy, nourishing food to the Northeastern Essex County.
ONT provides emergency food bags that we keep stocked at CHC so that we can meet any immediate food concerns. They offer a grocery program in Amesbury with pop up markets in Newburyport and Merrimac, and a community meal on Wednesday nights. They also distribute over 900 holiday meals and provide a summer lunch program to students.
At CHC, if you identify on your social determinate questionnaire or to your provider that you are in need of food, your provider will make a referral to our social worker team or to Barbara Kneeland. With your permission, they will start the ONT referral process.
Our goal at CHC is to help you raise healthy and happy children. We have great access to pediatric specialist both locally and at Boston pediatric health centers. We want to make it easier to access the other people who help make up your child's healthcare team both in terms of medical professionals and local resources. That is why we provide a special needs coordinator, a pediatric nutritionist, as well as a social worker team to help our patients and families. We hope if you find that you need these resources or if you have any questions, you will not hesitate to discuss these with our office.
Children's Health Care of Newburyport, Massachusetts and Haverhill, Massachusetts is a pediatric healthcare practice providing care for families across the North Shore, Merrimack Valley, southern New Hampshire, and the Seacoast regions.  The Children's Health Care team includes pediatricians and pediatric nurse practitioners who provide comprehensive pediatric health care for children, including newborns, toddlers, school aged children, adolescents, and young adults. Our child-centered and family-focused approach covers preventative and urgent care, immunizations, and specialist referrals. Our services include an on-site pediatric nutritionist, special needs care coordinator, and social workers. We also have walk-in appointments available at all of our locations for acute sick visits. Please visit chcmass.com where you will find information about our pediatric doctors, nurse practitioners, as well as our hours and services. 
Disclaimer: this health information is for educational purposes only. You, the reader, assume full responsibility for how you choose to use it.