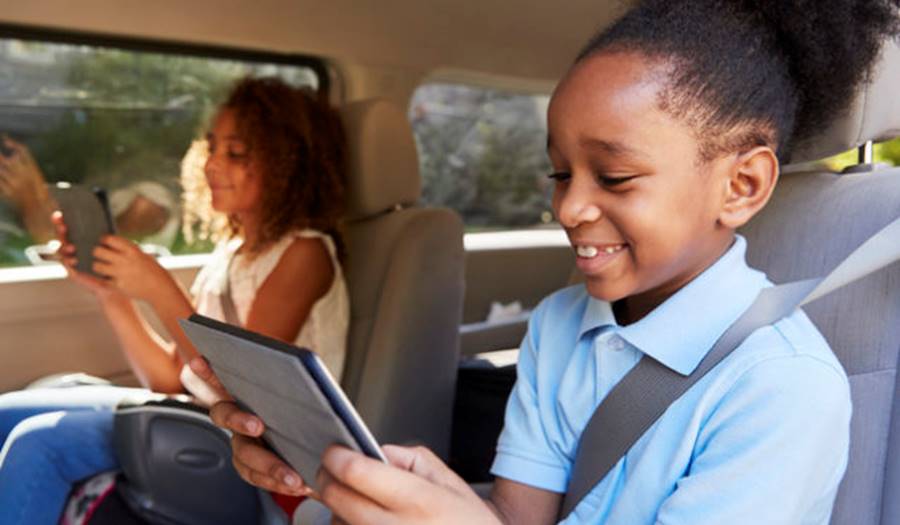 Car Seats
9/14/2020
KEEPING YOUR CHILD SAFE WHILE DRIVING
A car seat is one of the first things we think about buying when having a baby. It is an essential piece of equipment. Car crashes are the leading cause of death of children 1 to 13 years of age. Car seats can reduce the risk of injury by 71-82%, and booster seats can reduce the risk of injury by 45% compared to seat belts. Choosing a car seat can be stressful and overwhelming. There are so many options.When buying a car seat, look for the National Highway Traffic Safety Administration rating. Beyond that the best car seat for your child is the car seat that fits your child properly and that installs correctly into your car.In this blog we discussed the correct car seat for every age. As you will see, the most important thing you can do is read the manual that comes with your car seat. This manual will explain how to install the car seat, how to utilize your car seat and ways that you many want to modify your car seat that may not allow your car seat to function properly.
AAP CAR SEAT RECOMMENDATIONS
The American Academy of Pediatrics recommends your child be restrained in a car seat based on fit, not age. There are four types of seats you may use: an infant seat, a rear facing convertible seat, a forward-facing seat, or a booster seat (with or without a high back).
REAR-FACING CAR SEATS
Your child should be in an infant seat or rear-facing convertible seat starting when they are infants. Your child should remain rear facing as long as possible because this is the safest way for a young child to travel in a car. The rear-facing position helps their body reduce the impact of a crash since most crashes are front impact crashes. Young children have large heads, weak neck muscles, and a less stable spine until around age 4. They are much more likely to experience severe head or spinal cord injuries if forward-facing. Therefore, your child should be rear facing until they meet the height, weight, and fit requirements of the car seat and not automatically turned at age 2. Parents are worried about their child's legs being injured during a crash. Leg injuries are actually MORE common when your child is forward-facing. Look at this video to see why it is important for your child to be rear facing as long as possible.
When installing a rear-facing seat, the middle of your car is the safest location, but the BEST location is the one that allows the seat to be installed correctly. If your seat fits better in a side seat, check your vehicle manual for information on side air bags and whether or not these need to be disabled if a car seat is present.
To install your child's seat correctly, secure the seat using either the latch system or a seatbelt but not both. Once installed use your non-dominant hand to pull and push the car seat. It should not move in any direction more than 1 inch. The seat should not touch the seat in front of it as this changes the way the car seat absorbs impact during a crash. It can also cause issue with front seat airbags.
To fit your child in the car seat, please read the manual. The infant insert that comes with the seat has a weight limit that dictates when it needs to be removed. The harness straps should be AT OR BELOW your baby's shoulders. The chest clip needs to be AT ARMPIT LEVEL. This keeps the straps on your child's shoulders. If it is lower your child can slide out of the straps and possibly be ejected out of their car seat. You should always buck the crotch first, make sure the bottom has no slack, then buckle the chest clip. To make sure the straps are tight enough, try to grab the strap. You should not be able to gather any strap in your fingers.
You should never add any product that does not come with your car seat. This includes harness pad covers, cushioning inserts, or toys on the handle of an infant seat. We do not recommend your child sleep in their car seat outside of the car but if you are using it in a stroller or for errands, keep the harness on your child to keep their airway in the correct position.
FORWARD-FACING CAR SEATS
Your child will be ready to move to a forward-facing seat (this may actually be your rear facing convertible seat just installed forward facing) when they pass the weight limit, the height limit (this is usually the first measurement they outgrow), or their head position. If your child does not meet the height or weight requirement that necessitates forward facing BUT their head is not 1 inch below the top of the car seat, they must be turned forward facing. This means your child's torso height is as important as standing height.
When installing a forward-facing car seat, you again secure the car seat using the latch system OR the seat belt. The latch system does have weight restrictions for forward-facing car seats. The car seat manual or sticker on the side of the seat should have this information as well as the vehicle manual. The most common weight limits if 65lbs combining both the child's weight and car seat weight. Once the weight of your child and seat meets 65lb, you must use the seat belt to secure the car seat. Whether using the latch or seatbelt system, you also must use the tether. The tether keeps the car seat and your child from moving forward in a crash. Without the tether, your child's head may move upwards of 4-6 inches more than with the tether, greatly increasing their risk of head and neck injuries. This video shows the importance of using the tether. Make sure you check your vehicle manual to make sure you are using the correct tether hook and not a cargo hook. Check to make sure the car seat does not move more than 1 inch in any direction when pulled or pushed on once installed.
To fit your child in their forward-facing car seat, make sure the harness straps are ABOVE their shoulders (just like your seatbelt is above your shoulder). Check the manual to see if any accessories are required in the car seat. For example, with Graco car seats the cupholder must stay in the car seat for proper function and full warranty.
BOOSTER SEAT
Your child is ready to move into a booster when they are above the height or weight limit of their convertible seat and are above the lower height and weight limit of the booster seat. They also are ready to move to a booster if the highest harness spot on the convertible seat is below their shoulder or if the top or their ears are above the top of the car seat. You also want to make sure your child is mature enough to be in a booster seat. This means they must remain upright for the whole ride, not move the shoulder harness, and not slump over while sleeping in the car.
A high back booster is preferable for younger children or if your car has no headrests or a low seat back. There are also boosters without backs that can be appropriate if you have higher head rests.
When your child is sitting in a booster seat, the shoulder strap should be flat against their chest, between their neck and shoulder, and buckled under the arm rest. The lap belt should be under any arm rests and low across their thighs. If your booster comes with any guides for the straps, these should be used to ensure proper fit. And again, make sure you read in the manual whether accessories need to stay in the seat such as Graco car seat cupholders.
ADULT SEAT BELT
Your child probably has friends that are using a seatbelt and not a booster seat. This is not a milestone to be rushed! Booster seats generally need to be used until age 8-12 years of age. They are important to ensure the correct position of the seatbelt. This video shows the huge difference just a booster seat makes in keeping your child safe during a crash.
Your child is ready to graduate from a car seat when they meet the following criteria
They are taller than 4ft 9in (57 inches) and weigh more than 80 lbs
Their buttocks are flush against the back of the seat
Their feet are firmly planted on the floor
Their knees are bent at the edge of the seat
The lap belt should be low across the top of their thighs (not on abdomen)
The shoulder belt lies between the neck and shoulder and make complete contact with their body
Mature enough to sit properly for the entire ride and not fall asleep in the car
FRONT SEAT
Children under the age of 13 should never be in the front seat. Their bodies are not mature, especially their skeleton, so they are more at risk for injuries. They also can be injured by an air bag. And just like an adult, the strap should sit flat and securely between their shoulder and neck, their lap belt should be low across their lap, and then should be sitting up straight with their feet planted on the floor.
The above information can seem daunting. But there is help out there! You can look to AAA, and NHTSA to watch demonstrations and get advice for installing a car seat. Both sites can help you find a local car seat installer or you can click on this link: https://cert.safekids.org/get-car-seat-checked. The NHTSA also has a site to register your car seat to make sure you get recall and other important information from the manufacturer:
CAR SEAT NO-NOS
CAR SEAT PROTECTORS:
A car seat protector can make the installation appear more secure than the seat actually is. The car seat manual will let you know if any protector is allowed.
COMFORT ITEMS:
This includes items that make the harness or seatbelts more comfortable or are advertised to help straps fit better.
WINTER ITEMS
Car seat canopies, Bundle- me inserts, car seat wraps are not unsafe and change the fit of the car seat. Avoid puffy coats or snowsuits. The puffy and slippery material can result in harnesses that are not tight enough and may slip off your child's shoulders. Please note: car seat coats, car seat covers, car seat cocoons are safe to use.
RV
Car seats are only approved for forward facing vehicle seats. Sideway seats in RVs are not approved. Additionally, the seat belts in RVs are often not strong enough to secure a car seat.
PICK UP TRUCK
A car seat might be able to be installed based on the model truck. Please check your vehicle manual to confirm you can install a car seat.
SPORTS CAR
A sports car without a back seat should never have a car seat installed in the front seat. Children are not safe in the front seat and they be harmed further by an airbag.
HARSH CHEMICALS
Children often make a mess in their car seat. Harsh chemicals can break down harness fibers and weaken them. Use gentle cleansers such as a mild dish soap and water.
FOOD
Avoid food, particularly those foods that are choking hazards or can cause injury such as lollipops.
Please let us know if you have any questions about the proper car seat for your child. Please also let us know if you having any problems getting a car seat as our special needs coordinator or social workers may be able to help you. No child should be unsafe in a car. Next week, we will discuss what to do if your child hates their car seat and take a look at adaptive car seats.
Children's Health Care of Newburyport, Massachusetts and Haverhill, Massachusetts is a pediatric healthcare practice providing care for families across the North Shore, Merrimack Valley, southern New Hampshire, and the Seacoast regions.  The Children's Health Care team includes pediatricians and pediatric nurse practitioners who provide comprehensive pediatric health care for children, including newborns, toddlers, school aged children, adolescents, and young adults. Our child-centered and family-focused approach covers preventative and urgent care, immunizations, and specialist referrals. Our services include an on-site pediatric nutritionist, special needs care coordinator, and social workers. We also have walk-in appointments available at all of our locations for acute sick visits. Please visit chcmass.com where you will find information about our pediatric doctors, nurse practitioners, as well as our hours and services. 
Disclaimer: this health information is for educational purposes only. You, the reader, assume full responsibility for how you choose to use it.